Top agriculture colleges in West Bengal – Do you want to pursue your future in the agriculture field? Well, Agriculture is an academic discipline of Science that includes the study of various scientific, technical, and business subjects. The subjects that are related to agriculture, horticulture, farm management, poultry farming, dairy farming, agriculture biotechnology, etc. Now, read more about the top agriculture colleges in West Bengal.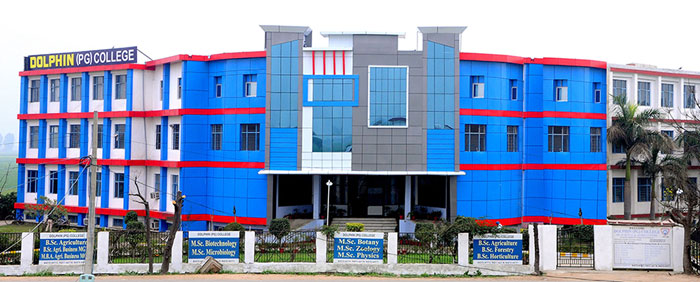 Importantly, the scope of agriculture has been grown up tremendously in the past few years. With cutting-edge research and continuous innovation in the agriculture industry. Further, with the bachelor's or master's degree in agriculture, aspirants will get high-paid jobs in both government and private sectors. So, if you wanted to follow this profession then we would like to offer you the best agriculture colleges in West Bengal. Scroll down.
List of top agriculture colleges in West Bengal2020
The students who wish to pursue agriculture and science like beneficial field will come to find better career opportunities. They can be appointed as agriculture research scientists, agriculture officers, production managers, farm managers, and much more. Here, check out the colleges that offer diploma in agriculture in West Bengal. 
Dolphin PG colleges of science and agriculture
One of the leading agriculture colleges in West Bengal, Dolphin PG College of science and agriculture stands above. This college was established under the year of 2006 and sponsored by the Yuva education of society in New Delhi. Further, this university has grown its independent, coeducational, premier institution that provides opportunities to the student's community.
It marks the life science and agriculture professionals.
To transform and globalize the personality, the college stands above.
The college offers 19 different courses in both undergraduate and postgraduate fields.
Uttar Banga Krishi Vishwavidyalya
The University of Agricultural education, Uttar Banga Krishi Vishwavidhyalya is a torchbearer of a new wave. This university comes to provide higher education in some most important fields of agriculture. Fields like UG, PG, and doctoral levels are to be offered. Further, it has the best satellite campus by the government of West Bengal in 1979. Its main focus is to grow the better productivity of 6 northern districts of West Bengal.
It is accredited by ICAR (Indian council of agriculture research)
In order to develop horticultural facilities, the state government elevated the campus to complete it
It has the initiative o give recognition Pundibari as headquarters by the National Agricultural research project (NARP)
Bidhan Chandra Krishi Vishwavidyalya
Here, the BCKV is the government agriculture university that has been set up in 1974. This university offers several undergraduate and postgraduate courses that are specialized in Agriculture and Horticulture as well. Also, it comes to offer a Ph.D. in 19 different specializations. Furthermore, the undergraduate students are admitted through WBJEE. The students that pursue bachelor courses are admitted as per the merit-based score.
Seacorn Skills university
SSU is a private university that has been set up under the year of 2014. This university is recognized by the UGC and grant by the AICTE, PCI, and BCI as well. To offer the new aspirants a bunch of beneficial courses, this university stands above. Courses like undergraduate, postgraduate, and other diploma courses as well in several preferred fields. So, if you wanted to pursue engineering, social science, law, language pharmacy, computer applications, agriculture, commerce, management, etc, you can do it here. Also, this college is a state-of-art infrastructure and facilities to make it a positive learning environment.
The Neotia University
Furthermore, NTU University is located in Kolkata. It has been awarded as the Symbol of Excellence and Skilling India's future by the economic times. This college has the best education brands and is the best emerging private university in India. It is a well-organized spectacular function by Praxis Media PVT. Ltd. association with education connects. Moreover, the TNU Kolkata degree programs in the discipline of Engineering, Microbiology, Pharmacy, Physiotherapy, and much more.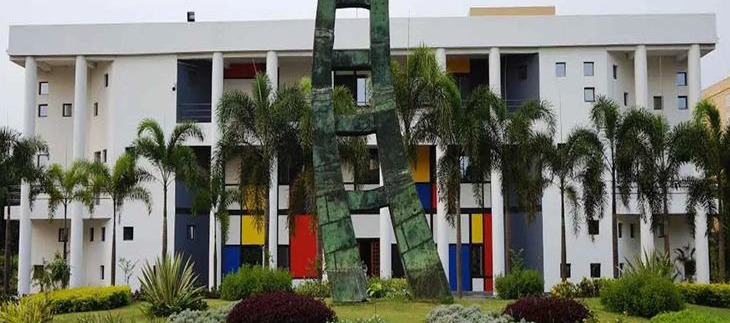 The bottom line
Therefore, the study will inform you about the top agriculture colleges in West Bengal 2020. In which, the students can pursue a course in Agriculture at both undergraduate and postgraduate levels. All you need is better guidance and eligibility criteria to pursue such.