BSC Agriculture Colleges in India – To establish the career foundation in an agriculture field that enables the aspirant to grow vastly in the field and lead towards a successful career. And to avail of the best education, with great faculty, it is essential to go to the best college and look after all the facilities and all the important measures. To vanish your confusion, we have listed some of the top BSC Agriculture Colleges in India.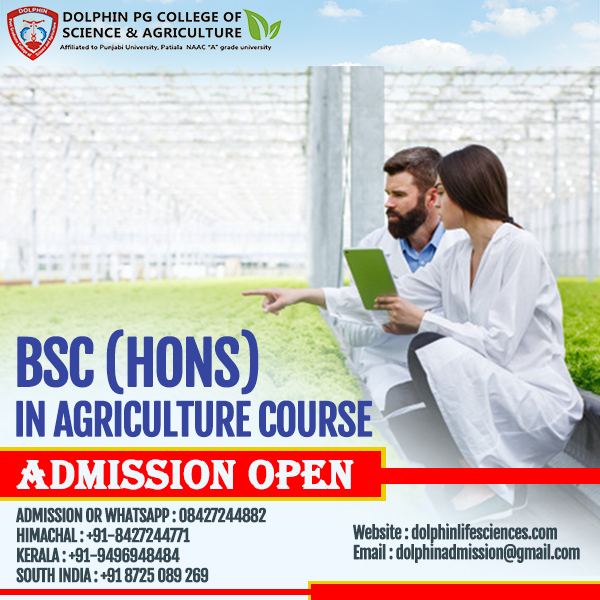 While choosing the best college for BSc agriculture make sure to go through the respective and the detailed information of the leading colleges to choose the best one for your career. There are several colleges in India with BSC agriculture that with a great education system do provide opportunities for the best placements. Choosing the right college plays a vital role in the formation of a career in the agriculture field. So swipe down below to check out the best BSC agriculture colleges in India.
The demand for BSC Agriculture Colleges In India:
In the agriculture industry, there is a significant demand for expertise. After graduating from a BSc Agriculture College in India, you can apply for positions in both the government and private sectors. Aspiring agriculture graduates can choose from a variety of job prospects. This field can readily lead to excellent employment opportunities.
Horticulture, poultry farming, plant science, soil science, food science, animal science, and other subjects are all part of the agricultural field. Horticulture, dairying, and poultry farming are some of the other agricultural pursuits that pay off handsomely. You can work as a landscaper or horticulturist in hotels, health farms, resorts, and other places.
Some job titles you will be suitable for after completing agricultural programs:
Crop specialist: Crop specialists help farmers make the most of their land by applying their extensive knowledge of agricultural procedures, products, and technological advancements.
Fertilizer sales representative: Fertilizer sales agents must be well knowledgeable about fertilizer and chemical handling equipment used in agriculture.
Food microbiologist: Food microbiologists study microorganisms in food and are largely responsible for preventing food-borne illnesses. They research food poisoning, spoilage, and preservation, as well as participate in the creation and enforcement of food legislation.
Food researcher: A food scientist's duty is to investigate, develop, and test various components and foods to ensure that they are safe and healthy for humans to ingest.

Plant geneticist: In botany, a plant geneticist is a scientist who studies genetics. Genes are typically used to isolate and create specific plant features.
Increase in the scope of Agriculture 
Agriculture has rapidly growing scope in India as it is the primary source of producing food for people with a population of 138 crores. More portion of land is required to be converted for agricultural purposes due to the rise in population in India the demand for food has also Increased. Intervention of technology for agriculture is required because of the rise in demand for food supply with limited sizes of fields available. Hence the demand of the professionals in agriculture is increasing day by day and so is its scope. 
BSC Agriculture Colleges in India 2021 – 2022
When it comes to going for a bachelor's degree in your field choosing the college along with detailed knowledge is the major aspect to focus on. Here is why we have brought a detailed description of the best BSC Agriculture Colleges in India that would help you to choose the right one. Go below to check out all the details.
Dolphin
College of life Sciences
Dolphin (PG) College of Life Sciences, Chunni Kalan, Distt. Fatehgarh Sahib is affiliated with Punjabi University, Patiala is the top-notch agriculture college in India. With the best education system, you will attain the magnificent infrastructure, faculty, environment, staff, and a lot more facilities along with appropriate rules.
The college is duly recognized by University Grant Commission (UGC) & is also NAAC*****accredited. Several aspirants every year apply to get admission to the college because of its educational facilities. Moreover, our highly qualified and experienced professors provide the best education.
With different eligibility criteria, Dolphin College of Life
Sciences offers distinctive courses, diplomas, and degrees you can apply for.
Here below are some of the courses we offer:
BSC (Hons) in Agriculture
BSC Agriculture (Horticulture)
BSC Medical Lab Science
BBA
BCA
MS.C Agriculture
MS.C Botanic
M.SC Physics
Birsa
Agricultural University
Inaugurated by Late Smt. Indira Gandhi on June 26, 1981, Birsa Agricultural University, Ranchi is one of the great agriculture colleges. Recognized by University Grants Commission (UGC), it is a Public university. Its jurisdiction covers the entire 24 districts of Jharkhand.  The University runs undergraduate, postgraduate, and Ph.D. courses in Agricultural, and Forestry, and a lot more other courses.
Central
Institute of Agricultural Engineering
CIAE Bhopal (Central Institute of Agricultural Engineering)
or CIAE ICAR Bhopal is a premier institute of India in the profession of
Agricultural Engineering. in agricultural engineering specialized in
Agriculture Processing, Structure, and Farm Power, Equipment, the institute
offers a Doctoral degree.  The entrance
exam is conducted by the institute itself, the application process for which is
in online mode.
University
of Calcutta, Kolkata
The University of Calcutta, Kolkata, West Bengal was established on 24 January 1857 by the Act of Legislative Council of British India. As a multidisciplinary and western-style university, it is the first institution in South Asia to be established. The University still commands one of the top positions in the country providing quality education in UG, PG, and Research Courses.
PIMT:
PIMT is a well-known B.Sc Agriculture College in Punjab, India, that is guided by the belief that fresh thinking in the areas of mentorship, learning, research, and training may help students become tomorrow's leaders and provide them with a global perspective. As a result of their dedication to academic quality and an emphasis on teaching, research, and inclusive education, they provide outstanding job prospects.
FAQ's on BSC Agriculture Colleges In India: 
Question 1. In India, how long does a B.Sc Agriculture course last?
Answer 1. A bachelor's degree in agriculture takes four years to complete at the best B.Sc Agriculture College in India.
Question 2.  How much do B.S.c Agriculture graduates earn?
Answer 2. A B.Sc Agriculture graduate may expect to earn roughly Rs 50,000 per month.
Question 3.  What are the topics covered in the B.Sc Agriculture program?
Answer 3.  At BSc Agriculture College, you'll learn about topics like:
Agriculture Economics is the study of the economics of agriculture.
Agricultural Engineering is a branch of engineering that deals with agriculture
Agronomy
Entomology in Agriculture
Microbiology in Agriculture
Statistics
Conclusion
The aforementioned are the best BSC Agriculture Colleges in India, with detailed information about their programs and education system, these colleges offer the best education and career opportunities to the students in the agriculture field. Apart from excellent infrastructure, faculty, staff the colleges provide magnificent job placement opportunities that raise the career of the aspirants completely.
Most Searched Terms