B.Sc Optometry Colleges in India – Optometry is defined as the study of the eye. It is also one of the top educational courses to pursue in India. Having completed your optometry course from a reputed institution can offer you diverse job opportunities across the globe. Optometry is the study of eye structure and how to manage and diagnose any type of eye-related disorder. Pursuing an optometry educational degree from a renowned college opens for you a pathway to countless job options. However, the college or university from where you complete your degree matters a lot! So, let's talk about the Best B.Sc Optometry Colleges in India.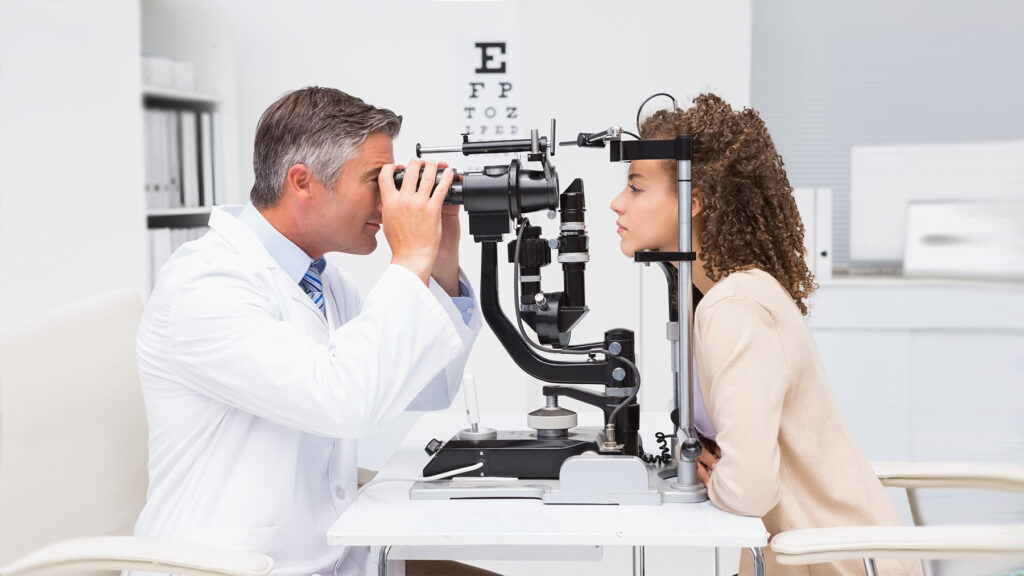 Basically, optometry is a vision care science. It allows you to study the human visual system in detail. Moreover, you get to master your skills in the examination, diagnosis, treatment, and management of eye-related issues. There is a great demand for B.Sc Optometry graduates around the world. Nevertheless, to move ahead on the right path, you need the right guidance. For this reason, you must be aware of the Top B.Sc Optometry Colleges near you. Reading below you'll get to know more about the Most Popular B.Sc Optometry Colleges in India.
List of Leading B.Sc Optometry Colleges in India 2020
Before reading about the Top B.Sc Optometry Colleges in India, let's talk about the eligibility criteria for the same. To apply for admission into a reputed B.Sc Optometry College in India, one must have passed their 10+2 examination. Also, they should've scored at least 50% in aggregate of four subjects including Chemistry, Physics, Biology/Maths, and English. Bachelor in Science Optometry is a four-year educational program (comprising 8 semesters).
Nevertheless, the eligibility criteria might differ for different institutions. Furthermore, you might to appear for and clear an entrance exam to get an admission in a reputed institution. So, have a look at the list of Top B.Sc Optometry Colleges in India mentioned below:
Dolphin (PG) College of Science & Agriculture, Punjab
Dolphin College ranks amongst the foremost paramedical colleges in North India. This college is affiliated with Punjabi University, Patiala. Furthermore, the college is approved by the state government and 'A' grade accredited by NAAC. The foundation of Dolphin College was in the year 2006. Since then, the institution has established its name in the list of leading B.Sc Optometry Colleges in India. Here, one gets to study and learn from a highly-qualified, well-versed and experienced teaching faculty. Moreover, the college has the best infrastructure and educational resources one requires to study well. Also, the college has a great placement record.
Christian Medical College (CMC), Vellore
The CMC Vellore is also a highly reputed medical college in India. This institute offers a diverse range of medical/paramedical courses. The college is affiliated to Tamil Nadu Dr. M.G.R. Medical University. B.Sc Optometry Degree at CMC Vellore is a three-year educational and one-year internship course. To pursue the B.Sc Optometry Course at CMC Vellore, you need to clear an entrance exam conducted by the college.
Sri Ramchandra Institute of Higher Education Research, Chennai
SRIHER is a deemed university located in Chennai, Tamil Nadu. The institute was established in 1985 and offers a wide range of UG, PG, and super specialty courses. Also, the university is UGC recognized and also NAAC 'A' accredited. Spread over a vast campus area of 150 acres, the institute possesses all the essential educational resources. Here you get to learn as per the latest syllabus pattern from a highly-qualified teaching faculty. Furthermore, the college is renowned nationwide for its excellent job placement record.
Conclusion
Lastly, one should be very wise while applying from the college from which they want to pursue their degree. Ensure that you go for a college that is highly reputed, certified, and has a good placement record. Furthermore, the college should have a good infrastructure, teaching staff, and all those facilities that'll help you study undisturbed. So, if you want to pursue B.Sc Optometry Degree, you can select from any of the Top B.Sc Optometry Colleges in India listed above.
Most searched keywords