Top Radio Imaging Technology Colleges in India – Radiography is one of the most adopted professions by students in the medical stream. If you are looking for top radiography colleges in India to carve your skills in this corridor, this is the piece you should consider. So, let's move ahead.
India is a country with immense career opportunities in the medical line. After completing matriculation, the aspiring students look forward to medical stream to pursue their senior secondary education. After securing required marks, they observe entrance examination to get admission in their favorite medical college.
Further, the medical sector comprises lots of different branches one can specialize in. among others, radiography is a well-accepted and demanding career profile you can get along with. It is a paramedical professional course for students who want to perform diagnostic tests using radiation technologies. Radiography is a type of science that allows you to take images of the internal parts of the body to identify diseases or ailments. Some of the popular radiography technologies conclude X-ray, CT Scan, MRI, Ultrasound, etc.
Best Radiography Colleges in India
If you want to establish a promising career in radiography, you need to join a reputed institute to meet the dream. India is home to countless medical colleges/universities that provide a wide range of pertinent courses.
Which is the best for radiography? This the section to guide you with this challenge.
All India Institute of Medical Sciences (AIIMS), Delhi
Established in 1956, AIIMS, Delhi is ranked No. 1 in the country by the National Institutional Ranking Framework. It is a prestigious place to pursue your education in the medical corner.
The institute offers a whopping range of courses in the corridor. You can carry on with the B.Sc. in radiography to convert your dream into reality. Moreover, the college comprises top-class faculty to teach you the latest medical modules.
Address: Ansari Nagar, New Delhi
Dolphin PG College of Science and Agriculture
The Dolphin PG College of Life Science & Agriculture started its operations in 2006. It is supported by the Yuva Education Society, New Delhi. The college provides quality education to students who look to shape their career in radiography and other medical wings.
Additionally, the campus also delivers an international internship and placement program. It has a team of well-qualified teachers, doctors and professionals to help you gain the right skills and confidence.
Address: Chandigarh-Sirhind State Highway, 12A, PO Chunni Kalan, Dist. Fatehgarh Sahib, Punjab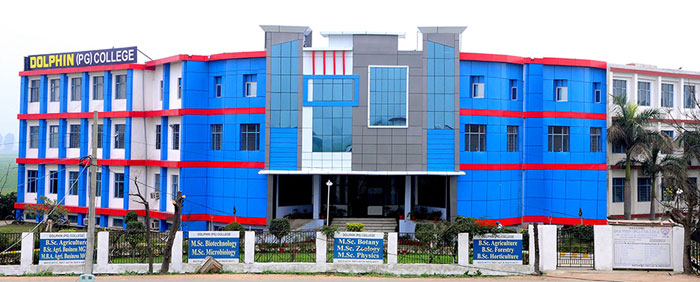 Maulana Azad Medical College
It was established in 1958. MAMC is recognized by the Medical Council on India and affiliated the Delhi University. It follows comprehensive course programs, including undergraduate (250 seats), post-graduate (150 seats) and doctoral levels (4 seats).
Address: 2, Bahadur Shah Zafar Marg, Balmiki Basti, New Delhi
Government Medical College and Hospital
You will obtain B.Sc. degree in Medical Technology in Radiography here at GMCH. The college has a great range of medical courses like D. Pharma, B. Pharma, DHMS, BUMS, BDS, BHMS, and others.
Furthermore, students will grab practical education of the field to carve their skills. The career in radiography comes to give you an honorable spot in the medicalwing.
Address: Sector 32, Chandigarh
University of Delhi
The University of Delhi offers in-demand courses such as B.Sc. in Medical Technology in Radiography, M.D. Radiodiagnosis and Diploma in Medical Radio-Diagnosis. Further, the prestigious institute ensures students get a high-quality education and practical experience to have a prideful career in radiography.
Address: Benito Juarez Marg, South Campus, South Moti Bagh, New Delhi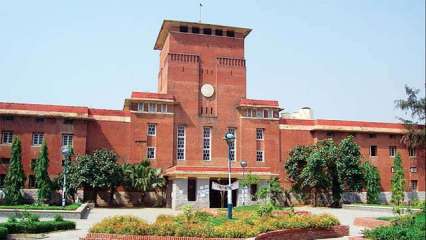 Jamia Hamdard University
Since its inception in 1989, the Jamia Hamdard University is well-known for providing quality education to medical students. It is accredited with grade A by NAAC.
At the campus, aspiring candidates can opt for undergraduate, postgraduate, diploma, doctoral and certificate courses. In other facilities, the college is well-stocked with a library, a computer centre, modern diagnostic equipment and sports facilities.
Address: Mehrauli-Badarpur Road, near Batra Hospital, Block D, New Delhi
Conclusion
It is a fantastic idea to opt for a radiography career in this competitive arena. Since medical advancements are taking place rapidly, you will have a great career profile and job opportunities in the future. To let your dream taste reality, you can join any of the top radiography colleges in India, as mentioned above.
Frequently Asked Questions
Is NEET is Mandatory for radio imaging?
In most of the colleges NEET score is applicable to get enrollment whereas other colleges that conduct their own entrance examination or provide admission on a merit basis of 10+2 score, hence it varies from college to college.
What is the Basic Salary Offered in BSC Radio Imaging Technology?
 For freshers the starting earning will be about 3.5 lakhs per annum and salary ranges around 4 lakhs to 8 lakhs per annum.
Can I do course in radiology after 10th?
Yes, you can go for Diploma in Medical Radiography (X-ray & ECG) after completing 10th from any recognized board.
Most Searched Keywords