Top Optometry Colleges in India – It is thoughtful to furnish a career in optometry. We come across several best optometry colleges in India that deliver high-quality professional courses. B.Sc. in Optometry is a full-time undergraduate optometric course of 3 years. The whole program is divided into 6 semesters.
Well, optometry is a health management profession that deals with the diagnosis, treatment and management of eyesight disorders. Hence, it is all about the science of vision care. We can also refer to the science of eye equipment that collaborates with the idea of nurturing the vision of the human eye.
Overall, it is a dynamic career that allows candidates to help people, community respect, personal growth, financial freedom, job flexibility and other perks. To opt for the B.Sc. in Optometry course, candidates should have possessed 10+2 in the science stream.
Course Eligibility for Optometry
Admission to this course is available through either a merit-based or an entrance-based system. The top Optometry Colleges in India admit students not only through an entrance exam but also through their 12th class board results.
List of best Optometry Colleges in India 2020
Generally, admission is granted on the basis of candidates' scores in the entrance exam. However, some institutes also conduct counselling rounds for students with the cleared entrance examination.
Now is the time to explore some of the best optometry institutes in India. You can consider them promptly to live your dream. Here we go with the list.
Dolphin PG College of Science
Dolphin PG College of Science is one of the most reputed institutes for optometry courses. It provides a full-time (4 years) undergraduate course in optometry to aspiring candidates.
Candidates having secured a minimum 50% of the total marks in four mandatory subjects like Physics, Chemistry, Biology and English in 10+2. Further, the college has advanced labs well-studded with high-tech medical equipment and machines. You can expect internship opportunities in foreign countries as well.
Address: 18 kms, Chandigarh-Sirhind State Highway 12A, PO Chunni Kalan, District Fatehgarh Sahib, Punjab
Abhaya College of Nursing
Acknowledged by the Rajiv Gandhi University of Health Sciences, the college is a pioneer in the science education sector. It follows a comprehensive spectrum of medical and science courses for undergraduate and postgraduate programs.
Furthermore, candidates come to take admissions for B.Sc. in nursing, optometry, medical laboratory technology, operation theatre technology, dialysis, medical imaging technology, and more. The college is fully-furnished with advanced facilities and impeccable infrastructure to impart quality education to students.
Address: Off Kanakapura Road, Kumbalgodu Main Road, Thathaguni Post, Bengaluru, Karnataka
AI Salama College of Optometry
The AI Salama College of Optometry lives for a mission of providing affordable, extensive and quality eye care services in a patient-friendly atmosphere. It delivers quality education to diverse students to help them carve their inbuilt capabilities for the purpose.
Moreover, the staff at the optometry institute ensures that students understand the study modules deeply. They are diligent, polite,alongside having gigantic experience in the field.
Address: Hospital Road, Perinthalmanna, Kerala
ARC Education Para Medical Institute
It is another prominent signature in the science and medical education wing. The ARC Para Medical College offers an extensive range of professional course programs. Their science courses list includes BSc Optometry, MSc Biochemistry, MSc Chemistry, MSc Microbiology, MSc Physics and more.
Similarly, the institute also delivers great optionsin the medical courses front. The college houses an excellent learning environment, professional faculty and other amenities for students.
Address: SCO 36, Geeta Colony, Sector 17, Kurukshetra, Haryana
Baba Farid University of Health Sciences
Baba Farid University was incepted in 1998 with a goal to create an intellectual and academic atmosphere. It welcomes the free flow of ideas and a proper platform for implementation.
It serves the society with world-class medical facilities and education programs to develop creative minds for the country. You can join the university to shape your passion for helping needy people in terms of medical assistance.
Address: Sadiq Road, Faridkot, Punjab
Anna Science and Management College
Anna Science & Management College was established in 2006 as a unit of SISI Education Group. It also helps students through a variety of course programs in the medical and science stream.
Candidates can pursue BSc in optometry, fashion designing, perfusion technology and BBA in international business.Apart from that, the institute also provides various diploma courses like diploma in fashion designing, catering science and airhostess training.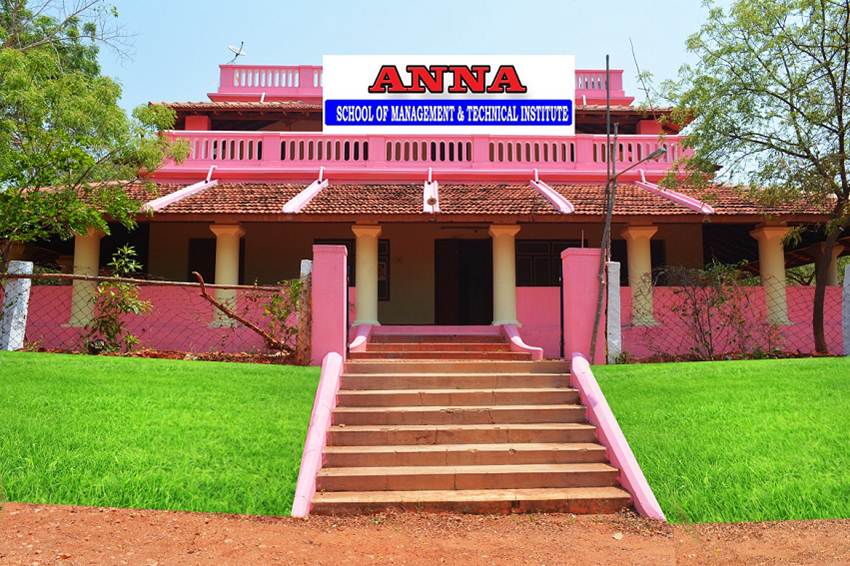 Address: 37D, Aranga Salai, TPK Main Road, Pasumalai, Madurai, Tamilnadu
Adesh University
Established in 2012, Adesh University is a privately owned education institute for medical education.It is also being counted among the top colleges in India.
Students come to grab stunning learning modules to draft their skills and potential in the science corridor. They get rewarding facilities while going through the undergraduate course in optometry and other programs.
Address: VPO Bhucho Kalan, Tehsil Nathana, Barnala Road, Bathinda, Punjab
Wrapping Up
Concluding all, having a career in the medical wing is great in itself. It is a pride to serve patients encountering eyesight issues after inculcating professional experience for the same. To make your dream a reality, there are several colleges in India. You can pursue your career as an optometrist to have Honor, respect, and other valuable perks on the role.
Frequently Asked Questions
How many Optometry colleges are available in India?
There are 153 Optometry Colleges In India.
What does the study of the optometry includes?
Its study is applicable in visual systems for defects or abnormalities and involves examining the eyes.
Is Optometry a hard course?
You have to get good at being realistic about how much time you have and getting work done before it piles up else it is not difficult or anything.
What is the scope of Optometry in India?
Scope Of Optometry Course In India
Optometrists can find work in both the public and private sectors. Students can easily find work in a variety of industries, including hospitals, eye clinics, and optical stores. Numerous government-owned companies in India employ graduates of the Bachelor of Optometry program in positions such as optometrist, optometry researcher, ophthalmologist, optician, and vision consultant, among others.
According to statistics, every third of blind people is Indian. As a result, by enrolling in this course, you will not only broaden your knowledge of medicine but also help others in need. As a result, if you consider yourself to be someone who enjoys working in the helping professions, this is the course for you.
The demand for optometrists in India is enormous and rapidly increasing. Because there aren't as many eye professionals as the demand warrants, the scope for the optometry profession in India is significant. Optometry also has a wide range of job opportunities. You can work in either the public or private sectors.
Most Searched Keywords