Top Agriculture Colleges in South India – Desirous of opting for a career in agriculture? The thought is appreciable a lot as it features impeccable career and job prospects for eligible people. BSc in agriculture is a professional course to intrude into the same field. That's why this blog motives to expose some best agriculture institutions in South India.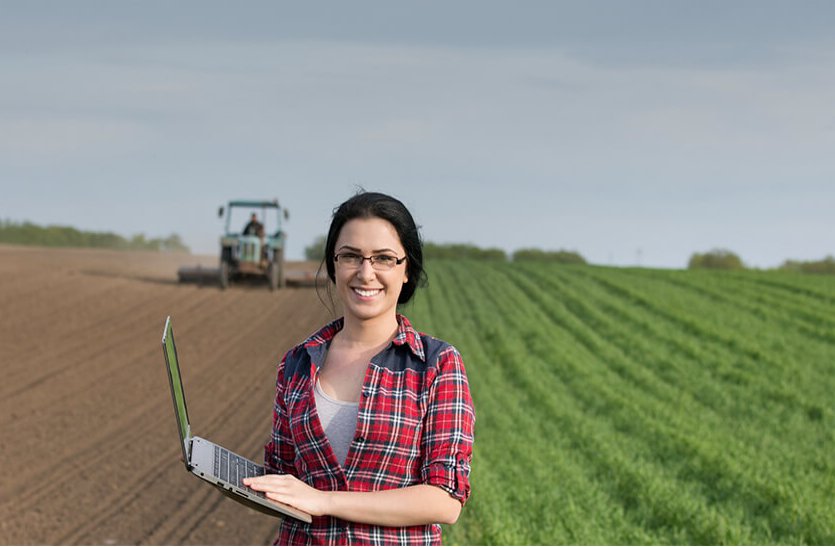 India is an agriculture-driven economy. The field contributes immensely to the nation's Gross Domestic Product. A massive portion of the Indian population is engaged in agricultural activities to earn a livelihood. The Indian agricultural systems have seen a remarkable transformation, especially during the last two decades. Technological advancements have revolutionized the sector through corners.
In terms of profession, the agriculture sector has emerged as one of the widely-selected fields amongst enthusiasts. They come to choose a career in agriculture, given the huge growth opportunities and respect in this corridor. However, developing essential skills and compiling knowledge is crucial to move in.
BSc Agriculture Course: A Gateway to Commence the Journey
Youngsters who want to work in one of the biggest Indian industries can seek a career in agriculture. To go more professional, they can join a course from a versatile range of education programs. BSc in agriculture is one of them to hit the start button.
BSc in agriculture is a 4-year full-time undergraduate course program. Students with the 12th standard passed in the science stream are eligible to take the course. Provided they must have read compulsory subjects such as Biology, Chemistry, and Physics and gained a minimum of 50% of the total score.
Furthermore, under the bachelor's degree program, students come to grasp knowledge about various aspects that fall under the domain. They learn the basics of plant breeding, microbiology, soil science, plant pathology, and many other elements.
Types of Courses
Interested students can get along with any of the below-listed programs in the agriculture field:
Certificate Courses – For example, Certificate in Agriculture Science, Food & Beverage Service and Bio-Fertilizer Production
Diploma Courses – For example, Diploma in Agriculture, Allied Practices, and Food Processing
Bachelor Courses – For example, Bachelor of Science in Agriculture, Crop Physiology
Master Courses – For example, Master of Science in Agriculture, Biological Sciences, Agriculture Botany
Doctoral Courses – For example, Doctoral of Philosophy in Agriculture, Biotechnology, Entomology
Specializations
Students can also pursue professional courses in a specific specialization at the master and doctoral levels:
Agronomy
Forestry
Beekeeping
Piggery
Agriculture Microbiology
Horticulture
Agriculture Entomology
Floriculture
Fishery
Plant Breeding
Agriculture Genetics
Hydroponics
Agriculture Economics
Weed sciences
Best Agriculture Colleges in South India 2021
Tired of finding the best college for a BSc agriculture course? The south Indian states also involve multiple medical, paramedical and agriculture colleges/universities. Therefore, it becomes hard to choose the top-ranked institute from the crowd.
This area aims to bring the reputed agriculture colleges sprawled across south Indian states. Let's dive into the debate without wasting a further moment.
Dolphin PG College of Science and Agriculture
The agriculture sector comprises a diverse spectrum of fields under custody. Dolphin PG College of Science and Agriculture promises to serve students with exceptional educational facilities through every domain. Students from across the nation can join the prestigious institute to carve skillsets in Horticulture, Floriculture, piggery, Weed Sciences and various other prospects.
BSc in agriculture is a quality course program that targets students to help them gain proficiency in the sector. The college maintains a team of qualified and honorable lecturers, professors, mentors and Agri-scientists. They infuse candidates with innovative techniques, skills and potential to build a commendable career in the field.
Tamilnadu Agriculture University
Established in 1971, Tamilnadu Agriculture University is approved by UGC and provides a good collection of professional courses to students. Aspirants can join BSc in agriculture as well as other diploma and certificate courses as per choices.
Moreover, TNAU pledges to compile a broader line of other facilities in the form of a hostel, mess, laboratory, canteen, gymnasium, transportation, healthcare, auditorium, internet and many more.
Agricultural College and Research Institute
ACRI is affiliated to the TNAU. It follows the noble objective of delivering high-quality educational facilities to avid candidates at affordable fees. Based in Thanjavur, the college offers undergraduate and postgraduate courses in agriculture.
In addition to that, Agriculture College and Research Institute endeavors to make your learning exposure of superb class. It hosts a favorable learning environment, supportive infrastructure, experienced faculty, and many more facilities.
University of Agricultural Sciences
Situated in Dharwad, Karnataka, the university is a prominent brand in the field of education. It provides the space for education and research across plentiful agricultural fields such as food science, forestry, marketing and others. UASD also manages a list of constituent colleges in Karnataka.
University of Agricultural and Horticultural Sciences
The state university came into existence in 2012 under the Karnataka Act. It strives astutely to develop qualified professionals to aid the Indian agriculture sector. BSc in agriculture course covers a bigger range of study modules to confront the modern challenges.
The Bottom Line
Building a career in agriculture brings immense perks and growth space. The field incorporates several branches that students can choose to specialize in. For this purpose, there're many top agriculture colleges students can perceive to join. However, the right selection is vital for better support and employment opportunities.
Frequently Asked Questions
What is the baisc salary package offered to an Agriculture graduate?
The basic salary ranges between Rs. 15,000 to Rs. 50,000 per month.
What is the duration of the agriculture course?
The total Duration of the course of Agriculture is 4 years.
Is mathematics a compulsory subject for B.Sc Agriculture?
No Mathematics is not compulsory for BSC Agriculture.
Most Searched Keywords