Top Agriculture Colleges in Uttarakhand – Do you want to make your career in agriculture and sciences? Here, we would like to provide you the top agriculture colleges in Uttarakhand. Because making a career in Agriculture is one of the largest industries and a better course of employment. In fact, Agriculture plays a vital role in the Indian economy. Scroll down for more.
Currently, the students from all over the nations have been choosing the agriculture field as their future prospective. Because as your known agriculture is a method and science of farming. It is a way of cultivation of plants, animals, fungi, medicinal, plants, and other products based on human life. So, if you want to enroll with the leading agriculture colleges in Uttarakhand then here you go. 
List of Top Agriculture Colleges in Uttarakhand
Importantly, the study of agriculture has been defined as Agricultural science. It is basically a multidisciplinary field that comprises several scientific, technical, and business subjects. In order to promote the efficient production of quality of food in agriculture is linked to farming. So, take a look at the best B.Sc. agriculture college that helps you to make a better future.
Dolphin (PG) colleges of science and Agriculture
Here, Dolphin College is one of the best agriculture colleges in Uttarakhand. This is the colleges that formerly known as the Dolphin (PG) colleges of life sciences. It was set up under the year of 2006 and has been sponsored by the Yuva education of society in New Delhi. Furthermore, the colleges have grown to its present stature and are premier provides opportunities to the student's community. So that they can make the life sciences/agriculture professional transfer and globalize their skills. 
It has an amazing infrastructure
The large campus of this college has several essentials
You will come to experience professional faculty and guidance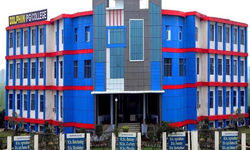 Govind Ballabh Pant University of Technology and Agriculture
The GBPOAT is a university that is also known as Pantnagar that has been set up under the year of 1960 in Pantnagar, Uttarakhand. This the college of Agriculture that offers several undergraduates, postgraduate and many Ph.D. courses, Further, the courses offers here are very great to make your future great. Also, this university of agriculture and technology is often compared with the best universities in Asia. It has been ranked as the second biggest university with comparing campus area.
The college is approved by UGC
It is set by the government of Uttarakhand
The students need to give entrance exams like CAT/MAT/GATE/JEE
Quantum University
The other great university, Quantum University is located in Roorkee. It has a serene and scenic town along the Ganga scale and is much popular in providing high-quality education. Further, the Campus University of Aesthetically Designed Infrastructure involves several essentials. Such as state-of-art internet, computer, libraries, laboratories, seminar halls, etc. Also, the Institution encourages the student to go great on their path with academic education excellence.
Dev Bhoomi Group of institution
The DBGI is a university located in Dehradun and is awarded as the best placement and academics by the MHRD minister. Also, it is known as the best placement engineering in Education excellence in Uttarakhand. Furthermore, the university has been providing education or over the last 15 years to the students. This is the colleges of best placement rate of over 73% in the last 5 years. The college offers several UG, PG, and diploma courses in preferred fields. 
Hemvati Nandan Bahuguna Garhwal university
Moreover, the (HNBGU) college of agriculture has been upgraded to the central University by an Act of Parliament. The college has been set up under the Central universities act 2009. Further, the University of Agriculture offers several UG and PG courses in various beneficial fields. Your admission will be based on both of your merit and entrance test.
Takeaway
Therefore, these are some of the best ICAR recognized colleges in Uttarakhand for you. So that you can come to study and make a better future in agriculture and sciences. As you know how respectful and amazing the field is agriculture. The field that lets you know as an agriculturist and will bring several career opportunities.