Top MSc Agriculture colleges in Punjab – MSc in agriculture is actually a postgraduate study program, this course offers a number of better job opportunities in the agriculture field, all you need to do to take admission to MSC Agriculture is to hold a B.sc agriculture degree with you. In MSC agriculture students cover areas of topics like Agricultural machinery, Plant Biology, Plantation Management, Biochemistry. And for all that one need to choose the right college, so in the same context let us find out the top Agriculture colleges in Punjab, below.
In the Msc agriculture course, there is a wide syllabus that includes biochemistry, plant biotechnology, all these areas of subjects prepares the aspirants to avail the best jobs in the industry. The best MSC agriculture colleges also provide practical knowledge to the students by giving the field projects, which enhance the experience and confidence of the students at its best. Here below is the course that you can cover under MSC Agriculture:
Courses in M.Sc Agriculture
M.Sc in Agriculture
M.Sc in Horticulture
M.Sc Forestry
M.Sc in Fisheries Science
M.Sc in Dairy Science
M.Sc in Plant Pathology
M.Sc in Agricultural Biotechnology
Eligibility Criteria for M.Sc Agriculture
When it comes to eligibility criteria then one must have done Bsc in Agriculture, it is the prime aspect of eligibility criteria. When students apply for MSC agriculture courses in distinctive colleges or institutes, then there are different standard cut off marks list to which the student's final marks should match. So before applying to the colleges the aspirants must check out the cut-off criteria and apply with all the valid documentation and certificates.
Top MSC Agriculture Colleges in Punjab 2020
There is a long list of MSC agriculture colleges in Punjab, but some of these are the leading colleges that offer the best education and practical knowledge to the students. So let us look into the list of leading MSC Agriculture Colleges in Punjab 2020:
Dolphin (PG) College of Science and Agriculture
Dolphin (PG) College of science and agriculture affiliated to Punjabi University, Patiala, is the leading MSC agriculture college. Along with all the better facilities, practical classes, and best placement offers, the college offers the best Msc agriculture course that builds a strong career of aspirants in the agriculture field. Students can study their agriculture courses at Dolphin college with great staff facility, friendly environment best faculty ever.
C1/34257, dated 30-12-2005 and recognized by University Grant Commission (UGC) & is also NAAC*accredited. You will get many options for agriculture courses at Dolphin College of Science And Agriculture:
MSC Agriculture (Horticulture)
BSC Medical Lab Science
BSC (Hons) in Agriculture
BBA
M.SC Physics
BCA
MS.C Agriculture
MS.C Botanic
Punjab Agricultural University
Established in 1962. Punjab Agriculture University is another best college for Msc agriculture, located in Ludhiana City which is situated 316 Km distance from New Delhi. The college prepares the students for a brighter future in the Agriculture field that helps to increase the production of food grains in the state of Punjab. The University has four colleges under its regulation. Those are:
College of Agriculture
College of Agricultural Engineering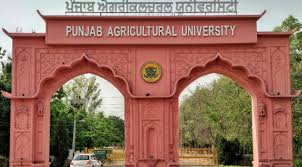 RIMT University, Punjab
The university is approved under the University Grants Commission(UGC) and the Punjab State Legislature, was established in the year 1998. The college offers all the courses of undergraduate, postgraduate, and doctoral programs to its students panned over diverse streams.

Conclusion
Mentioned above are the Top MSC Agriculture Colleges in Punjab, one can build their career in agriculture with all the best facilities these colleges offer. Before taking the admission all you need is to check out the details of the colleges that provide the best MSC agriculture course. So get into the details mentioned above about top MSC agriculture colleges in Punjab.