Top Optometry Colleges in Andhra Pradesh – Working as a paramedic is a noble strive in itself. Serving humanity alongside earning a livelihood is something commendable deed. Are you longing to have a career in the allied health science sector? Choosing optometry is a thoughtful shot. This is the compilation of some best BSc optometry colleges in Andhra Pradesh to help you make your first stride praiseworthy.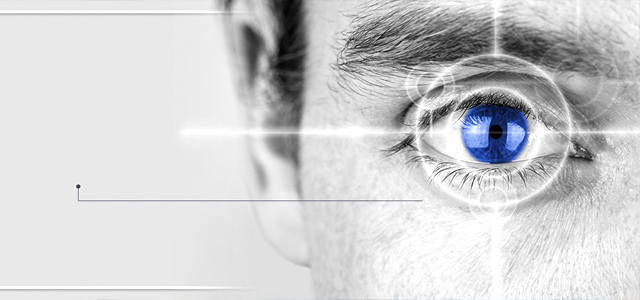 Under the paramedical realm, innumerable healthcare prospects are there to feature unmatched career opportunities. While analyzing the allied healthcare bracket, you come across a versatile range of fields such as;
Anesthesia Technology
Optometry
Medical Laboratory Technology
Physiology
Nursing
Ophthalmology
X-Ray and Imaging Technology
Critical Care
Cardiac Care Technology
Audiology & Speech Technology
All these paramedical branches carry immense significance from the career perspective. Today's discussion is all about optometry that is also a crucial organ of the paramedical science field.
BSc Optometry Course: What You Must Need to Know
BSc in Optometry or Bachelor of Science in Optometry is a 4-year (3 years + one-year internship) duration academic program. Optometry is simply a vision care science.
Further, the undergraduate course program is an efficient healthcare concept that involves diverse aspects related to eye care. It is the study of the eye, its structure as well as disease management. Students opting for the optometry course learn subjects like General and Ocular Physiology, Low Vision Aids, Hospital Procedures, Nutrition and Geometrical Optics etc.
Eligibility
The minimum requirement to join the BSc optometry course is 12th standard in the science stream. Likewise, a student needs to secure a minimum of 50% of total scores with Physics, Chemistry and Biology as compulsory subjects.
Career Prospects
After acquiring essential knowledge and skills in the bachelor's degree course, you can adopt the career of optometrist, ophthalmologist and optician. There is an impressive demand for qualified and eligible optometrists in private/government hospitals throughout the country.
Some of the hot job profiles include;
Professor
Private Practitioner
Optometry Researcher
Customer Care Associate
Trainee Optometrist
Vision Consultant
Top BSc Optometry Colleges in Andhra Pradesh
This is the segment to benefit you. Here's the collection of some selected paramedical colleges that offer innovative course programs across diverse branches. Are you looking for the best institute for the BSc Optometry course in Andhra Pradesh? Kindly, move ahead to navigate through the listing of certified colleges to join a professional BSc in optometry course.
Dolphin PG College of Science
Dolphin PG College of Science is a premier brand in the medical and science education circuit. It holds a mammoth spectrum of various professional (UG & PG) courses for students who look forward to establishing a career in medical, paramedical and agriculture science.
Further, the recognized paramedical institute nurtures students with top-of-the-class educational facilities. The BSc optometry course involves practical workshops alongside theoretical projects to crave the potential of enthusiasts. Moreover, the college is affiliated with the Maharaja Ranjit Singh Punjab Technical University. It pledges to deliver advanced learning techniques to help aspirants tackle modern-era healthcare complications.
GITAM Institute of Pharmacy
Established in 1980, GITAM Institute of Pharmacy also brings quality education by incorporating innovative modules and study programs. It welcomes students from across the nation to let them shape the potential for a successful career in paramedical.
GITAM Institute comprises professional faculty, excellent infrastructural amenities, career guidance as well as other perks. Hence, you learn practical-based optometry concepts to build proficiency in the respective field.
Maharajah Institute of Medical Sciences
Based in Vizianagaram, MIMS is another one of the leading BSc optometry colleges in Andhra Pradesh. The establishment is affiliated with the NTR University of Health Sciences. Further, the medical college promises to provide more than 30 courses across 4 disciplines namely Medical, Paramedical, Nursing and Pharmacy.
Asram Eluru Para Medical College
AEPMC was constituted in 1999 to achieve supremacy in the medical and paramedical corridor. The college creates magnificent milestones in the education field by delivering unparalleled services to aspirants. Additionally, Asram Eluru College mentions essential facilities like canteen, great classrooms, placement cell, gymnasium, auditorium, transport & medical and others.
Dr. NTR University of Health Sciences
Located in Vijayawada, the university serves students under the co-education program. You can join the institution to develop the necessary skills and knowledge in the optometry circuit. Moreover, Dr. NTR University of Health Sciences publishes a broader range of undergraduate and postgraduate courses across multiple paramedical fields.
The Verdict
The paramedical science field is something that attracts demand sharply from a career perspective. You can get along with optometry to help people with vision-related issues. There're several BSc optometry colleges in Andhra Pradesh that you can consider to obtain the required degree. A growth-driven era in eyecare is waiting for you.