Top Paramedical Colleges in Andhra Pradesh – This blog is a dedicated effort to pacify your thirst for the best paramedical colleges based in Andhra Pradesh state. Paramedical is a pivotal stream in the medical circuit that loads stunning growth and career opportunities for new generations. Joining a reputed allied health science college is like winning the half battle in advance.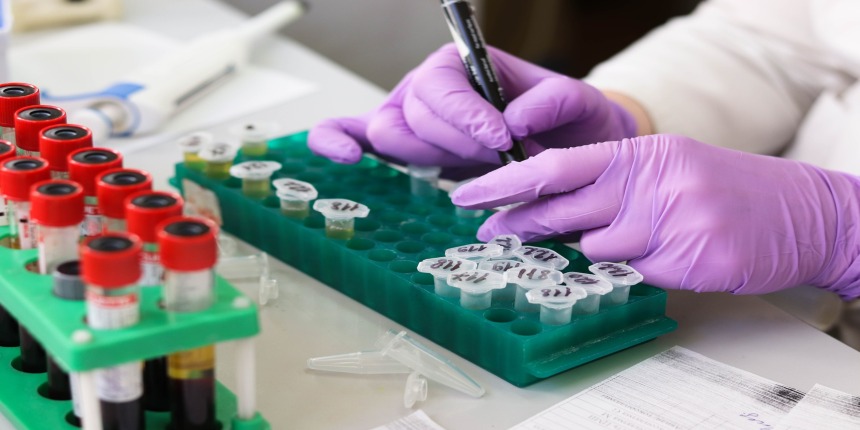 Since the healthcare circle is evolving briskly, demand for medical professionals also keeps up the pace accordingly. Hospitals, clinics, NGOs, and other health-providing institutions are being sprawled across India and globally. Consequently, there's going to be massive recruitment for health practitioners to cater to the health demands of the population.
When it comes to the paramedical sector, it is also an amazing field from a career and job perspective. It makes people eligible to care for others and put someone's life on the right track. Paramedical is all about providing pre-hospital assistance to ensure patients get the right treatment before it is too late.
Paramedical Course: Carve Essential Skills to Support Your Career as Paramedics
Specific paramedical courses are designed to nurture students in their areas of interest. It is a gargantuan field involving wider scope to expand the potential and knowledge reading the healthcare segment.
Further, paramedical courses teach students to handle medical emergencies before the professional medical assistance. Persons engaged in this environment are known as Paramedics.
These healthcare professionals are trained to detect the ailment in the human body and perform necessary therapies and checkups for quality medical treatment. Hence, paramedics are responsible for supporting treatment processes by implementing mandatory tests, checkups in the pre and post-treatment scenarios.
Popular Branches of the Paramedical/Allied Healthcare Sector
As paramedical isn't a single angle approach, it involves various fields and disciplines in the allied healthcare systems. Accordingly, there's a range of specific paramedical courses that students can opt for as per skills and interests. The best paramedical courses are available after 10+2 in the science stream. Aspirants can go for either Degree, Diploma or Certificate courses.
Here're the important areas under the paramedical circle:
Anesthesia Technology
Physiotherapy
X-Ray Technology
Dialysis Technology
Nursing
Audiologist
Medical Laboratory Technologist
Radiation Technology
Operation Theatre Technology
Medical Imaging Technology
Best Paramedical Colleges in Andhra Pradesh 2021
Founded in 1956, Andhra Pradesh is an Indian state well-known for its historical values and colorful cultures. The south-eastern state has 13 districts and a whopping 50 million population to be amongst the major contributors to the Indian economy.
In terms of health facilities, Andhra Pradesh manifests reliable infrastructure and mechanism to meet the health needs of the population. People are now more aware of health concerns and take worthful actions to stay fit and healthy.
There're also numerous medical and paramedical institutions in Andhra Pradesh that teach students innovative skills and creativity to succeed in the allied healthcare circuit. Without stretching the discussion anymore, let's grasp views about some major allied health science colleges in Andhra Pradesh.
Dolphin PG College of Science
Dolphin PG College of Science & Agriculture is a superlative recognition in the education zone. It was founded back in 2006 to bestow avid students from across the country with unparalleled educational facilities and support.
In the paramedical orbit, the college tags a versatile range of professional and job-oriented courses of different durations. Students can pick seats in the following programs:
BSc Radio Medical Imaging Technology
BSc Optometry
BSc Cardiac Care Technology
BSc Respiratory Care Technology
BSc Operation Theatre Technology
Additionally, the institution also offers master's degree programs in respective fields. Dolphin PG College also enjoys constructive relations with Australia, Denmark, Canada, the USA, Israel for internship programs abroad.
Kurnool Medical College
Kurnool Medical College (KMC) intends to infuse students with the modern-age attributes, technologies and knowledge in the medical and paramedical domain. It offers professional guidance through the help of experienced physicians, teachers, public health specialists. All paramedical courses are employment-oriented as these involve advanced study modules and practical workshops.
Andhra Medical College
Founded in 1923, AMC is, doubtlessly, one of the oldest medical colleges in India. It has a strong presence in the education sector for delivering excellence and quality. The college brings a valuable learning environment, infrastructural facilities and professional guidance together to ensure students follow the right career path
Narayana Medical College
NMC follows the sole purpose of providing high-tech education facilities and healthcare services to populations. It is the commendable effort of Dr. P. Narayana who is a proficient personality in the medical education world. Allied healthcare courses offered by Narayana Medical College encourage confidence, zeal and dedication in aspirants to step forward to a glorious career ahead.
Sri Venkateshwara Institute of Medical Sciences
It is a super specialty hospital that makes every possible endeavor to hone students' skills in the paramedical wing. You can join the institute to carve your skills in Radiography, Nursing, X-Ray Technology, Dental Assistance, Cardiac Care, and many other prospects. SVIMS was founded in 1986.
Conclusion
Paramedical is an ever-evolving field. It encompasses a multitude of allied healthcare services to confirm better treatment policies. There're scads of paramedical colleges in Andhra Pradesh working for the wellbeing of humanity and society. A student can join the right pick to obtain essential potential and capabilities for a successful career as a paramedic. Hopefully, the guide is worth your search and time.