Top Paramedical Colleges in Himachal Pradesh–Paramedical courses are gaining tremendous popularity among the students in India. The Healthcare industry relies heavily on paramedical staff along with doctors. These health workers are what ensure the smooth working of medical institutions. If you are also among the folks who looked almost everywhere but couldn't find a suitable place from where you could earn your diploma/degree in Paramedical Sciences. We have listed the Top Paramedical Colleges in Himachal Pradesh that is reputed for giving wings to your career.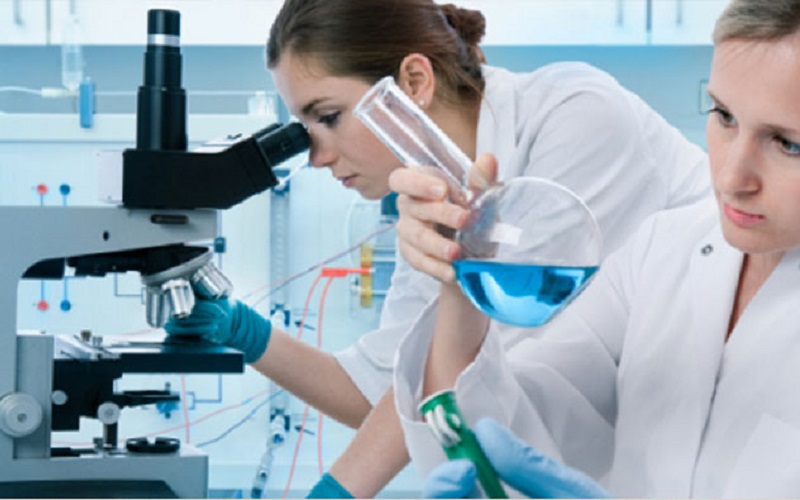 Paramedical colleges have many under-graduation and post-graduation programs in different branches of medical sciences. The college award specialization degree and diploma in allied medical sciences. Nephrology, radiology, optometry, surgical nursing, and hospital management are some of the areas of specialized study that need professional technicians and health workers for better working in healthcare systems. In the paramedical colleges, students are trained to become professionals as skilled and qualified healthcare workers and technicians. Paramedics work in full synchronization with doctors and nurses.
Paramedical teams are in high demand as of today's times. Paramedical professionals need to give primary care to patients. They must be well equipped with knowledge of dealing with patients along with specialization in operating the diagnostic devices and machines. They are responsible for patient security and care. The autonomy and responsibilities of paramedical staff vary from country to country. Paramedic professionals as emergency medical technicians have a high level of responsibility. Please find the top paramedical colleges listed below-
Top Paramedical Colleges in Himachal Pradesh
Dolphin PG College of Science and Agriculture
Dolphin PG college was established in 2006. It is sponsored by the Yuva Education Society, New Delhi. The college offers a variety of paramedical courses on under–graduation level to the students. The quality education imparted by the talented faculty of the college is the very best thing that students demand from a good college. The college offers 11 UG and PG programs currently and also instill the ethical code among students so that they can turn into assets to the resource of the country. It is affiliated with Punjabi University, Patiala.
The paramedical courses that offer specialization and skills to students include- B.Sc. Medical Lab Science, B.Sc. Operation Theatre Technology, B.Sc. Radiography and Imaging Technology, and B.Sc. Optometry. The college has been making tremendous efforts and has earned a lot of recognition, reputation in the Northern region of India. The college also provides UG degree programs to the students aspiring for careers in the agriculture industry The college has facilities of cafeteria, medical center, conference hall, and special loan facilitation center.
Rayat- Bahra University
The University is set up in the Shimla hills of Solan district. The university offers a choice-based flexible learning system, that has an interdisciplinary approach towards the education to be imparted and the students can learn and grow. Students can also opt for some value-added courses that focus on improving the skills and thus increase employment opportunities. The highly qualified teaching staff promotes a highly technical aspect of thinking and understanding within students.
The courses offered in paramedical sciences are B.Sc in Medical Lab Technology and Medical Microbiology, Diploma in Medical Lab Technology, and Bachelors in Physiotherapy (BPT). The college brings many job opportunities for passing and qualified students through counseling and interaction about the emerging opportunities in the paramedical field. The students are hired by top-notch MNCs and domestic players by on-campus and off-campus recruitment drives.
MM (Maharishi Markandeshwar) Medical College and Hospital
This college was set up under the leadership of MMU (Maharishi Markandeshwar University), Solan. The modern infrastructure is provided to students for learning and encompassing the level of knowledge and skills. The college builds a work culture that is based on values of teamwork, promotes creativity, innovation, and exuberance within the team. The college is availed with the facilities and services like transportation, WiFi connectivity, library, computer centers, laboratories, and basic amenities.
The college offers wide choices for paramedical courses to students. Some of these courses are B.Sc. Medical Laboratory Technology, B.Sc. Medical Radiology and Imaging Technology, Diploma in Renal Dialysis, Diploma in Medical Laboratory Technology. The students can be sure of the placement after successful completion of the study course as the paramedical staff is needed in almost every medical facility.
Indira Gandhi Medical College and Hospital
This institute is located in Shimla, Himachal Pradesh. With the establishment of this college, the aspirations of native people of Himachal Pradesh of access and the standards of health services were met. It offers the advantage of learning the knowledge and techniques in paramedical sciences to students. Advantages of staying in the home state and getting educational opportunities. Many PG courses in Radiotherapy, Skin disorders, and VD. Many research papers by students of IGMCH were published in medical journals. The institute strives for excellence through constant efforts and researches. The paramedical courses offered to students are B.Sc. Medical lab Technology, B.Sc. Anesthetics and OT techniques, B.Sc. Radiology and Imaging Technology and B.SC. Renal Dialysis techniques.
Conclusion
We are sure by now you have formed the opinion of choosing the college for completing your paramedical course from the colleges that are reputed for their quality education and the infrastructure, facilities, and recruitment drives. Himachal Pradesh is a state where many renowned hospitals and medical centers are established, these need qualified paramedical staff also.