Top Radiography Colleges in India – Have you decided to build a career in the paramedical field? Radiography can be a smart career choice for passionate candidates who want to serve the public in the healthcare corridor. Wishful people can obtain essential knowledge and skills by joining a reputed BSc radiography college in South India. But the question of finding the best one might be intricating you.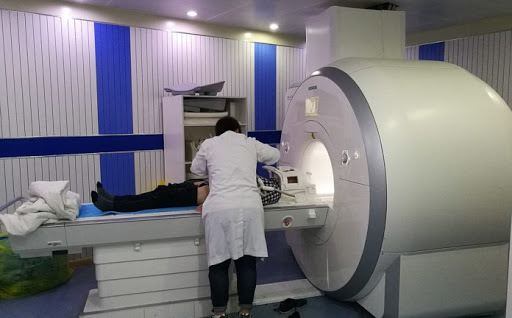 In this guide, you're going to learn about some of the most prestigious and top-ranked allied health science colleges based in South India. Given the ever-growing realm of medical health sciences, students rush paramedical institutions to join the degree program of their interest. Amongst others, BSc in Radiography is the thoroughly adopted education program throughout India and the globe.
What the BSc Radiography Course is All About?
Bachelor of Science in Radiography (BSc Radiography) is professionally-designed education program of 3-year duration. It is an undergraduate course that aims to acquaint students with medical technologies used to diagnose health ailments through X-Rays, MRIs, CT Scans, Ultrasound and other scanning techniques.
Further, the BSc in Radiography course program can be pursued after completing 10+2 in the science stream. One needs to secure a minimum of 50% marks from a recognized board/university to obtain a seat. Admission is usually conducted on the basis of performance in the entrance examination. Some colleges also organize counselling to select eligible students for the course.
Career and Jobs Opportunities –
Lucrative jobs and career prospects prevail in the industry for qualified students. Specialists are sharply needed across diverse radiology spheres such as Cardiovascular Radiology, Pediatric Radiology, Gastrointestinal Radiology, Diagnostic Radiology, Radiation Oncology and many others.
Additionally, professional radiologists are also required across the following health-providing constitutions –
Government and Private Hospitals
Diagnostic Laboratories
Radiology Laboratories
Clinics
Nursing Homes
Cancer Treatment Centers
Common Healthcare Centers
Thus, extensive room for employment and growth exists for graduates in BSc radiography. You can work as a radiologist, Radiology Technician, Radiographer, Radiology Nurse, Assistant Radiologist or Medical Image Analyst.
Best BSc Radiography Colleges in South India
Looking for the best college for a radiography course in south India? Here's the help for you. South India is home to innumerable paramedical colleges that offer quality education facilities to students from across the nation. This portion of the blog is to disclose the high-ranked radiography institutes based in South India. Let's start unearthing them one-by-one:
Dolphin PG College of Science
One of the leading paramedical colleges is Dolphin PG College of Science – a superlative consideration for aspirants. It embarks on the noble journey years ago to produce qualified, competent and passionate paramedical professionals for the country. The renowned college is known for helping students achieve their dreams alongside making them worthful of society.
Further, the college houses phenomenal infrastructural facilities, award-winning staff and reputation. The BSc radiography course comprises the latest techniques and study modules. You learn the professional use of imaging machines such as X-rays, MRIs, and other scanners to diagnose ailments internally.
Westfort Institute of Paramedical Sciences
Affiliated with Kerala University of Health Sciences, Westfort Institute creates new paths for enthusiasts in the paramedical sector. It provides innovative education through a broader range of undergraduate, postgraduate, diploma and certificate courses.
BSc radiography encompasses the industry-based syllabus concepts to unlock your skills from roots. Excellent infrastructural amenities such as Canteen, Library, Sports & Medical facilities, Placement Cell, Conference Room, Auditorium High-Tech classrooms and others woo students.
Al Shifa College of Paramedical Sciences
It is an ISO 9001:2008 certified institute. The paramedical college is accredited by the Kerala University of Health Sciences. Students get holistic education from the premier educational institute.
Moreover, Al Shifa College of Paramedical Sciences comes to nurture students with an innovative approach in the paramedical field. You get practical learning exposures under the superb guidance of industry specialists.
Tirunelveli Medical College
Certainly, it is one of the oldest radiography colleges in south India. The government-run medical institute is also recognized by the Medical Council of India. It positions a remarkable learning atmosphere to aid aspirants with top-quality course programs at affordable fees.
Students from across the nation can head to the paramedical institute to seek admission across versatile courses. In addition to BSc radiography, it also offers courses in Medical Laboratory Technology, Physiotherapy, Critical Care, Optometry, and other disciplines.
Kongunadu Institute of Allied Health Science
It is dedicated to communicating employment-driven allied health science courses to students. Approved by the Tamilnadu government, Kongunadu Institute collects impeccable amenities for the overall development of students.
Conclusion
The allied health sector continues to proceed rapidly with the evolution of advanced medical services. The field also has brought exceptional jobs and career opportunities for agile youngsters. This is the collection of some eminent radiography colleges in south India. Hopefully, you find the blog worthful and helpful from your career perspective.