BSc Operation Theatre Technology Colleges In J&K – The ever-expanding Indian medical zone has led to a drastic demand for professionals in the healthcare industry. Operation Theatre Technologists are required overwhelmingly across the nation. If you wish to have a career in this corridor, you need to join a BSc operation theatre technology college in Jammu Kashmir.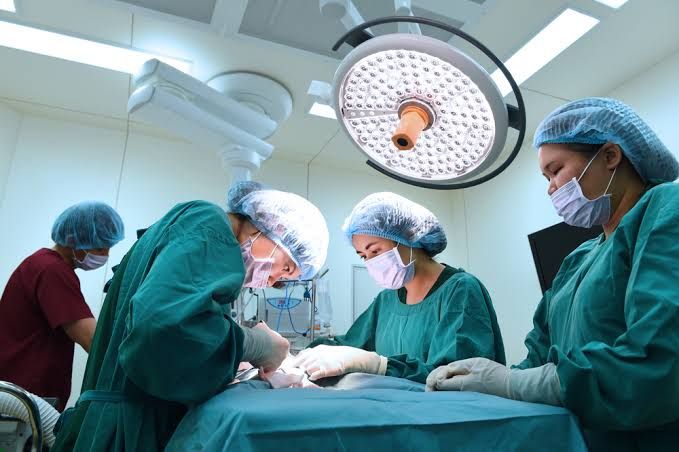 Becoming a specialist in operation theatre technologies is incredibly fruitful in itself. These professionals are now required in the allied health sciences to help communities for well-being. Under the operation theatre technology course, candidates come to learn various complications ad functions to be managed in an operation theatre.
Further, students grab comprehensive knowledge about helping surgeons, nurses and doctors during operation procedures. They prepare surgical equipment prior to the surgery, maintain surgery tools such as cleaning, sterilizing etc. As an operation theatre technologist, you will have to follow the surgeon's guidelines to ensure a successful operation.
BSc Operation Theater Technology Course Details
The BSc in Operation Theatre Technology is a full-time professional course of 3-year duration. It is a degree course that students can pursue after completing their 12th standard with Physics, Chemistry and Biology as compulsory subjects.
Before you get admission into the BSc OTT course program, you will have to compete in the entrance exam. Candidates should be aged between 15 to 17 years and have possessed more than 50% aggregate marks in the 10+2 class.
The following are some of the prime aspects to fall under the BSc OTT course:
BSc in Operation Theatre Technology
BSc in Operation Theatre Management
BSc in Surgery Technology
BSc in Operation Theatre and Anaesthesia Management
BSc in Medical Technology
BSc in Operation Theatre Techniques
The demand for Allied Health professionals is booming throughout the nation. Candidates will also have immense scope and job prospects in the sector as hospitals, clinics and other institutes need OT technologists badly.
Best BSc Operation Theatre Technology Colleges in Jammu & Kashmir
2021
A professional degree is a must to continue with this domain. There're numerous medical institutes across the country providing undergraduate, postgraduate, diploma and certificate courses in operation theatre technology.
When it comes to J&K, students can also find several OTT colleges in the state. If you struggle to find the best alternative, make sure you go through the blog until the end.
Dolphin PG College of Science
Dolphin PG College of Science is supreme for pursuing a BSc in operation theatre technology. The college was established in 2006 with a noble motive of developing quality health professionals to serve communities across the nation.
Students will have a superlative learning experience under the professional guidance of mentors, lecturers and qualified teachers. Along with, you will learn advanced studies and syllabus to beat the competition in the modern era.
Sher-I-Kashmir Institute of Medical Sciences
Sher-I-Kashmir offers a full-time bachelor-degree course in operation theatre technology. Based in Sri Nagar, the college is widely-known for high-quality education under diverse medical streams.
Moreover, students can also get along with practical learning under the supervision of operation theatre experts. They will learn advanced skills related to surgery management, equipment handling and other essential modules.
IGES Institute of Nursing and Health Sciences
The IGES institute executes the co-ed system to bestow candidates with excellent educational facilities. You will draft your potential in the operation theatre technology field to establish a successful career ahead.
Apart from the BSc in OTT, students can also pursue UG and PG courses across diverse medical categories. Superb infrastructure, well-furnished classrooms and labs, workshops are some other highlights of the college.
Bibi Halima College of Nursing and Medical Technology
Established in 2005, Bibi Halima College is serving the nation with top-class medical education. Students are on the beneficial side while pursuing a BSc in operation theatre technology with the institute.
Aspiring candidates can join BSc, MSc and other medical programs as per their targets. The fee structure is convincing, given the amenities offered by the college.
Madre-E-Meharban Institute of Health Sciences
It also encompasses a massive range of medical courses for students from across the nation. You will learn practical experiences under the course.
Furthermore, the Madre-E-Meharban college is an affiliated entity to ensure students capture legitimate course aspects. They will have lab-based learning freedom alongside executing workshops for diverse projects.
AV Institute of Nursing and Medical Sciences
Last but not least, AV Nursing college can also be considered for the BSc course in operation theatre technology. It provides a broad range of UG and PG course programs to aspiring candidates. Quality education is promised at an affordable fee structure.
Wrapping Up
Concluding the list of best theater technology colleges in J&K, candidates have a great choice of course programs under the medical stream. This course is an in-demand course throughout the nation. You are eligible to snatch awesome growth opportunities and job prospects ahead.
Frequently Asked Questions
What is the basic salary offered in Operation Theatre Technology?
After completing the course, the basic salary ranges between INR 2 lakhs to 10 lakhs.
What are the career options in Operation theatre technology?
After completing the course one can work as Teacher, Lecturer, Consultant, OT Technician, Associate Consultant, OT Assistant, Anaesthesia Consultant, Lab Technician and many other profiles.
What is the Duration of the BSc operation theatre course?
The duration of the course is 3 years.
Most Searched Keywords