MSC Agriculture Colleges in India – A Master of Science is usually a one- or two-year degree program allowing students to intensely focus on an area of study. in addition to classroom learning, students experience fieldwork, laboratory experiments, or original research projects practices. Choosing the best college plays a vital role when it comes to a better career foundation, in this context we have brought a list of top MSC Agriculture Colleges in India that will lead you towards a great career in MSC Agriculture.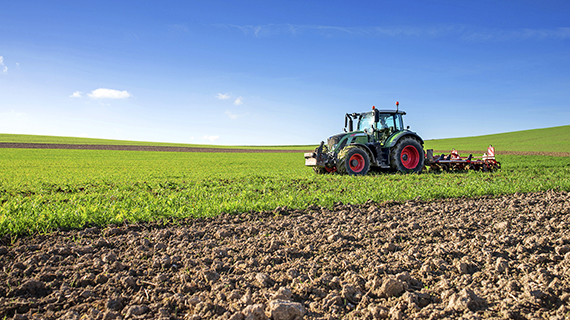 In-plant and pest management, environmental science, food safety, education, and leadership, this master course of study provides a general knowledge base. Reflecting on the complex and changing needs of modern agriculture, agricultural science degrees are highly interdisciplinary and customizable. So swipe down to check out the best MSC Agriculture Colleges in India.
Career in MSC Agriculture
To advance the agricultural or educational career of aspirant's subspecialty, the degree usually provides students with the knowledge needed.
The price of tuition for a master's degree program in agricultural science can be quite different depending on the location of the school and whether or not the program includes online courses. Prospective students should do their research thoroughly before choosing a program.
The aspirants can lead the career in industrial, or a government research position, focusing on anything from horticulture to soil science to food technology. To begin researching the ideal program for your needs, search for your program below, and contact directly the admission office of the school of your choice by filling in the lead form.
Dolphin College of life Sciences
Dolphin PG College of Science and Agriculture, Chunni Kalan, Distt. Fatehgarh Sahib is affiliated to Punjabi University, Patiala stands as one of the topmost colleges provides the best education in Agriculture field India. Here you will get the best infrastructure, faculty, environment, staff, and a lot more facilities along with appropriate rules, the aspirants lead great career opportunities here.
The college is duly recognized by University Grant Commission (UGC) & is also NAAC*accredited. Because of its educational facilities. Many aspirants every year apply to get admission to the college. Moreover, our highly qualified and experienced professors provide the best education. With different eligibility criteria, Dolphin College of Science and Agriculture offers distinctive courses, diplomas, and degrees you can apply for. Here below are some of the courses we offer:
BSC (Hons) in Agriculture
BSC Agriculture (Horticulture)
BSC Medical Lab Science
BBA
BCA
MS.C Agriculture
MS.C Botanic
M.SC Physics
M.SC Zoology
Banaras Hindu University
(BHU), formerly known as Central Hindu College, was founded by Annie Besant and Madan Mohan Malaviya in 1916. It is a public institution with a 1300-acre main campus situated in Varanasi, Uttar Pradesh, and the second 2700-acre campus at Barkachha in the district of Mirzapur. It consists of 140 departments, 3 institutes, 14 faculties, 4 interdisciplinary centers, 3 constituent schools, and a constituent women's college. It also has six advanced studies centers and several specialized research centers. Also, Varanasi's four-degree colleges are affiliated to BHU.
Punjab Agricultural University
It was founded in the year 1962. It is located in Ludhiana City which is situated 316 Km distance from New Delhi. The main objective of the university is to serve erstwhile Punjab. The university plays an important role in the increase in the production of food grains in the state of Punjab and earns a reputation in the green revolution in India.
The University has four colleges under its regulation. Those are the College of Agriculture, College of Agricultural Engineering, College of Home Science, College OF Basic Sciences and Humanities.
Conclusion
The aforementioned are the best MSC Agriculture Colleges in India, by going through complete information choose the best college to pursue M.SC in Agriculture, it is essential to go for a well-reputed college that provides the utmost and best infrastructure, staff facilities, and faculty along with hostel facilities. Switch to MSC Agriculture to pursue a better and successful future in Agriculture.
Most Searched Terms