Top Optometry Colleges in Kerala – The south Indian state of Kerala leads the nation in education with a 96.2% literacy rate. Are you looking for the best colleges in Kerala for the optometry course? You can pat yourself as you've got the right webpage amongst trillions. This is to educate you about reputed BSc optometry institutes in Kerala that are worth considering for your career.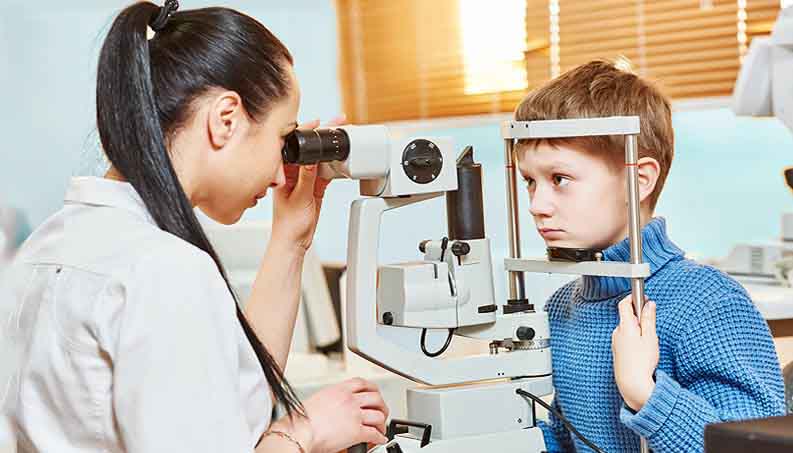 The allied healthcare sector has become the foremost career choice for students of the modern age. There're some quite good reasons lying behind the trend. It has emerged as one of the biggest employment-oriented fields across multiple healthcare categories. The following are the popular paramedical courses:
BSc in Nursing
BSc in Optometry
BSc in Medical Lab Technology
BSc in Dialysis Therapy
BSc in Operation Theatre Technology
BSc in Critical Care Technology
BSc in Anesthesia
BSc in Radiography
BSc in Audiology and Speech Technology
BSc in Physiotherapy
BSc in Medical Imaging Technology
BSc in Operation Theatre Technology
BSc in Ophthalmic Technology
Bachelor of Science in Optometry: An Education Program to Learn Vision Care Science
BSc in Optometry or Bachelor of Science in Optometry is a 3-year undergraduate course concept. The full-time program is designed to impart education regarding eye care to students. Candidates come to learn subjects like low vision aids, geometrical optics, general physiology, ocular physiology and nutrition etc.
Who can join the course? One must have obtained a minimum of 50% of marks in the 12th standard in the science stream. Physics, Chemistry, and Biology/Mathematics are the most preferred subjects while entertaining admissions.
Career and Jobs –
After finishing the under graduation in Optometry, you can pursue a career as an optician, optometrist, and ophthalmologist. They are independent healthcare providers who diagnose vision-related complications and deliver pertinent treatment.
Moreover, students can also seek mammoth job openings in various government-run or private hospitals, clinics, and other healthcare centers. Hence, qualified aspirants will have nothing to worry about career development after obtaining a bachelor's degree in optometry.
Best BSc Optometry Colleges in Kerala
Joining the proficient and competent college in Kerala is necessary for quality education. It impacts your career as well by positioning you on the right trajectory. But the confusion is to discover the top-notch alternative. This is where this segment can help you. Head straight to the listing of some certified BSc optometry colleges you can associate with in the 'Capital of Spices.'
Dolphin PG College of Science
Dolphin PG College of Science has always been the superior paramedical institution for students to pursue the course of the dream. Enthusiasts desirous of obtaining a professional degree in optometry can join the college without considering it anymore.
The infrastructural provisions and experienced staff collaborate to produce eligible optometrists for the nation. The certified allied health science college in Kerala offers a wide spectrum of Certificate, Diploma, UG and PG programs across diverse categories.
You will have great learning surroundings to develop practical skills to be a professional vision caretaker. Moreover, Dolphin PG College of Science ensures quality education at an affordable fee alongside placement assistance.
Al Salama College of Optometry
Founded in 2004, Al Salama College of Optometry is situated in Perintalmanna, Kerala and is affiliated with Bharathiar University. The government-run optometry institution in Kerala provides splendid quality education across a versatile range of UG and PG programs under the medical sector.
Further, the college utilizes advanced technologies and skill parameters to ensure students grab employment-oriented services. It connects industry-leading doctors, health providers and innovative prospects to shape students' future the right way.
Jubilee Mission Group of Institutions
The private college was constructed in 1952 with a noble motive of creating qualified professionals for the Indian healthcare systems. Affiliated with the Kerala University of Health Sciences, Jubilee Mission Group of Institutions bestows aspirants with professional course programs across medical and paramedical wings.
Al Shifa College of Paramedical Sciences
Furthermore, Al Shifa College of Paramedical Sciences came into existence in 2004 in the Kerala state. The Kerala University of Health Sciences acknowledged institute delivers full-time BSc in optometry and other paramedical circuits.
With a reasonable fee structure and superlative education environment, the college pledges to help students carve essential skills for the optometry profession. Qualified and experienced faculty are assets to the firm.
Little Flower Institute of Medical Science & Research Centre
Last but not least, LFIMS&RC is another well-renowned paramedical college in Kerala founded in 2005. It is also associated with the Kerala University of Health Sciences to offer multiple UG and PG course programs across medical and paramedical zones.
You can consider the college for BSc Optometry, Medical Imaging, Ophthalmic and other courses. Quality, practical exposure, professional guidance, canteen, sports and medical facilities are some other amenities to mention.
The Bottom Thought
The demand for professional optometrists has gone high in India in recent times. Various optometry colleges in Kerala bring conceptions to include it in the prospect to offer students an alternative. Wishful candidates can seek phenomenal career and job prospects after developing a bachelor's degree in optometry.