BSc Cardiac Care Technology Colleges in Chandigarh – Cardiac Care Technology has prominence in allied health science. Currently, aspiring candidates prefer to choose a career in this domain, given massive growth opportunities and growth. There're several BSc cardiac care technology colleges in Chandigarh that offer full-fledged courses in the same circuit.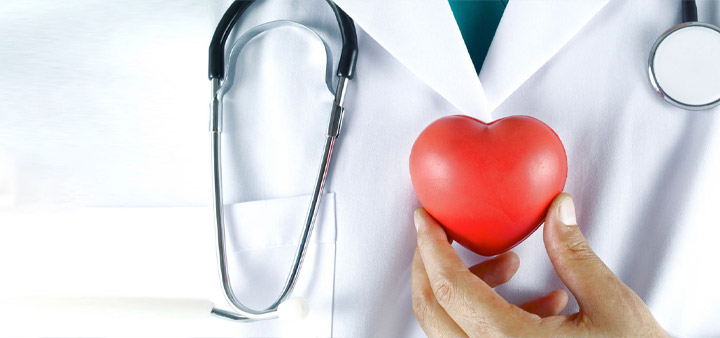 After finishing the 12th standard in the science stream, students can seek admissions in professional courses. Opting for the cardiac care technology career is surely a thoughtful decision at this juncture of life. It is one of the well-in-demand job prospects that help you gain a better future and respect in society.
About BSc Cardiac Care Technology Course
The allied healthcare sector is booming rapidly in India. It encompasses a range of career and job opportunities for wishful people. BSc cardiac care technology course is one of them. It is specifically designed and crafted to train joiners to take care of patients with cardiopulmonary issues.
Further, BSc in Cardiac Care Technology is a full-time (3-year) undergraduate course that can be pursued after 10+2 class. Upon completion, candidates can go for a one-year internship to carve practical skills further. To join the course, students must have learned Physics, Biology and Chemistry as compulsory subjects.
The whole course program deals with the overall scenario of cardiac care technology. Candidates come to learn different aspects of the area to be eligible for handling pre/post-surgical procedures. As a cardiac care technologist, an individual performs varied responsibilities from supporting professionals during surgeries/operations to assisting patients during the rehabilitation tenure.
Prime Duties of Cardiac Care Technologist
The following are highlighting contributions of cardiac care technologists in the healthcare segment:
Monitoring patients during operations/surgeries
Preparing patients for various surgeries
Helping experts in embedding pacemakers
Performing Cardiac Stress and Electrocardiogram tests
Managing instruments for monitoring irregular heartbeats
Career and Job Opportunities
Being a vital component of the healthcare sector, cardiac care brings massive jobs and career prospects for eligible personalities. It deals with the care and cure of cardiopulmonary-related concerns. It further concludes medicinal procedures such as medicine, surgery, rehabilitation, diagnosis and patient awareness etc.
Best BSc Cardiac Care Technology Colleges in Chandigarh
When it comes to pursuing any bachelor degree course, selecting the right college is always a troublesome experience. The market demonstrates a range of medical and nursing instructions throughout the nation. Therefore, it becomes even challenging to choose the topmost alternative for better education and learning.
Chandigarh is also a city well-studded with multiple educational institutes. If you're confused about picking up the right choice, this guide aims to back you. Make sure to explore the list of some top colleges for the BSc cardiac care technology course in Chandigarh.
Dolphin PG College of Science
Dolphin PG College of Science is the apex signature in the medical education circuit. It delivers integrated programs to students who want to flourish in their careers in this highly-prestigious domain.
Inaugurated in years back in 2006, Dolphin college is now leading the industry with exceptional and research-based learning tools and strategies. Concerning the cardiac care technology course, candidates grab broader space to develop innovative skills and knowledge. It is all about preparing students to face challenges and establish an honorable career in the field.
Post Graduate Institute of Medical Education and Research
Popularly-known as PGIMER, the medical institute was incorporated in 1962. It is a pioneer in the orbit with a wide range of professional courses and medical services for students and patients.
Further, PGIMER encompasses an extensive surface for aspirants who wish to build a growth-oriented career ahead. You can join the college for undergraduate and postgraduate, diploma and other programs.
Gian Sagar College of Physiotherapy
Acknowledged by the government of Punjab, it is another potent option that students can think of for the BSc cardiac care technology course. GSC was founded in 2008 and is affiliated with Baba Farid University of Health Sciences.
The medical college provides professional courses across different disciplines such as paramedical, Medical, BPT, MPT and others. The affordable fee structure makes higher education reachable for everyone.
Shivalik Institute of Paramedical Technology
SIPT was started with an objective to make students from across the country eligible for obtaining a prestigious career in the allied healthcare wing. Students learn innovative techniques, strategies and practices to succeed in the cardiac care technology sector.
The institute owns a qualified team of teachers, mentors, and other professionals who guide trainers throughout the course journey. The learning environment is quite adorable and cheerful.
Frequently Asked Questions
Qualification for B.Sc. in Cardiac Technology:
Recorded beneath are the base measures of qualification that intrigued competitors need to satisfy to apply for the course.
10+2 schooling finished in the Science stream from a perceived instructive Board.
A base total score of half (45% for SC/ST/OBC competitors) at the 10+2 level.
B.Sc. in Cardiac Technology: Admission Process:
Most foundations offering the course concede understudies dependent on their exhibition in a pertinent passageway test, trailed by a series of Personal Interview. A few establishments direct their own passageway tests for offering confirmation. The affirmation interaction for the most part differs across universities.
B.Sc. in Cardiac Technology vocation decision/occupations you can get on doing B.sc cardiovascular consideration innovation:
Here you will perceive what profession you can pick as a Cardiac innovation graduate, and which you are keen on. Cardiovascular Technologists utilize indicative cardiology hardware and screen resultant information, normally in help to a doctor. Cardiovascular tech occupations are accessible in an assortment of strengths including
The Conclusion
Hopefully, the guide on the best BSc cardiac care technology colleges in Chandigarh is successful in meeting the desired purpose. Students can proceed further to join the favorite college to commence their expedition towards the glorious future. All the institutes are recognized by top authorities and promise to impart quality education at reasonable fees.