BSC Horticulture Colleges in India– There are many career prospects for B.Sc. graduates in agricultural science, particularly, horticulture. Still worried about where to enter to secure your future in higher studies. In this article, you will find good options for B.Sc. Horticulture Colleges in India. This course is a 4 years full-time undergraduate course with a division of 8 semesters.
With a focus on the cultivation of vegetables, plants, flowers, herbs, fruits, and gardens like any other agricultural science. The skills of efficient landscaping for ornamental trees, maintenance of nurseries, greenhouses, orchards, and plantations are also included under horticulture. The horticulture branch of study is an applied science that is developed for better plant production, improve the quality and the enhancement of soil and the environment.
Horticulture science is of great importance for commercial and resource-limited farmers to plant deciduous fruit crops, fruit crops, and rootstocks that are adapted to their specific climatic and soil conditions. The graduates are expected to use creativity and skills to seek sustainable solutions in horticultural research to enhance health and quality of life. Students who have an interest in plant science and food science opt for horticulture studies. B.Sc under graduation program is considered to be the right step in the direction to achieve qualification and expertise in Horticulture science.
B.Sc. Horticulture courses offered in colleges start from INR 5000 to 2 lakhs. On successful completion of this course, the graduates are then offered an average salary between INR 2 to lakhs in India. The pay scale also depends upon the student's skillset and expertise in the said course of study.
Horticulture graduates have ample scope of job opportunities. With the growing export industry, there is a huge demand for professionals that can make technological advances in horticulture for better production of deciduous fruits, flowers. B.Sc. graduates in horticulture sciences can apply for Government sector jobs in State Forestry Departments, State Agriculture Departments, as well as in Boards for Spice or Coir or Rubber, etc. Private Sector job opportunities are available in Private plantations, Ornamental plants and flowers businesses, Agricultural Machinery and Equipment manufacturing firms,
B.SC Horticulture Colleges in India
After comprehensive research and reviews for many top colleges offering B.SC. Horticulture programs, we have compiled some of the best Horticulture Colleges in India. These institutes have earned their accolades and recognition from top Horticulture authorities.
Dolphin PG colleges of science and agriculture
It is an independent, coeducational institution that offers many wonderful opportunities to the students so that they can be recognized as good and impeccable Life Sciences professionals. The college offers 18 postgraduate and undergraduate courses in the field of life sciences and agriculture sciences. Dolphin PG college of science and agriculture offers quality education to students in India.
Established in 2006, this college is provided financial support by the Yuva Education society in New Delhi. They give out assistance and their advice on employment and entrepreneurship opportunities that may come after completion of the study. At Dolphin Pg colleges, candidates are made of their roles in society as professionals and offered many stages that can help them to get the expertise that is highly demanded in Horticulture practices. To know more about the horticulture study programs, reach at 08427244882 or go to the college's website.

G.B. Pant University of Agriculture and Technology
The college of Agriculture at GovindBallabh Pant University of Agriculture and Technology, Pantnagar has 11 departments. Horticulture is one of them. This offers the facilitation of quality education with improved infrastructure by constantly improving the syllabi of undergraduate (UG) and post-graduate (PG) courses as per the guidelines of ICAR in horticulture science. There is strict adherence to guidelines in Fruit Science and Floriculture. The University was established in 1960. This college has brought educational changes in agriculture and related fields. The college functions with a vision to provide quality education and impart knowledge to students that may set up and support the rewarding horticulture enterprise, and ensure livelihood with improved quality of life.
College of Agriculture (CA), Junagadh
College of Horticulture was established to award the degree of B. Sc. Horticulture under control of the College of Agriculture, JAU, Junagadh during 2012. They offer courses in Horticulture sciences at UG and PG levels. PG degrees are awarded in Fruit Science, Floriculture & Landscape Architecture, and Vegetable Science disciplines. It ensures that the research farm is well maintained for research and practical training to students. The students are motivated to carry out research and develop new modern agricultural techniques that can benefit the farming and cultivation community.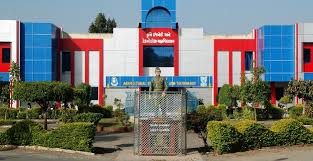 DevBhoomi Group of Institutions
The B.Sc. The horticulture course is affiliated to Sri DevSumanUttarakhand University (SDSUU). With the growing demand for food production and new cultivation methods in horticulture, this course promises a great future for the candidates. The college has its own herbal garden and offers exposure to practical knowledge in students. The institute provides a rich mix of theoretical and practical knowledge to students so that they can achieve academic excellence.
Conclusion
The colleges and institutes listed above are the best options to choose from if you have the ambition to pursue the field of horticulture sciences. Horticulture practice benefits the whole planet. B.Sc. Horticulture program offers a wide scope of development in agriculture and food crop cultivation. Take the guidance into consideration and plan to secure your future with some of the best B.SC. Horticulture colleges in India.
Frequently Asked Questions
What is the total number of Horticulture Colleges In India?
There are in total 227 Horticulture Colleges In India.
Is KCET Score required for B.sc Horticulture?
No KCET Score is not required for B.Sc Horticulture.
What is the scope of the horticulture in India?
Horticulture has a wide scope in India as after completing the course one can become a horticulturist, floriculturist, pomologist, etc.
Most Searched Keywords