MLS Salary in India – Being a three-year undergraduate degree program, B.Sc. MLS is known as Bachelor of Science in Medical Laboratory Science. The course provides practical and theoretical knowledge of treatment, prevention, and diagnosis of various types of diseases, wid the clinical examination aid. To perform various diagnoses to bodily fluids, including hematology, immunology, bacteriology, chemistry, and microscopic, this emergency business program allows students well. To know every little detail about the MLS Salary In India read the blog till the end.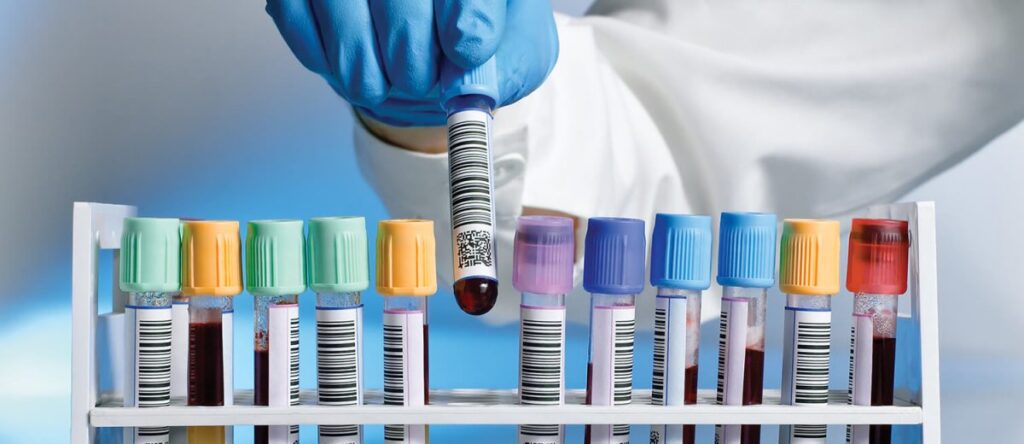 You can gain knowledge of the collection, testing, documentation, and report samples by taking admission in this course. Clinical endocrine and toxicology, diagnostic molecular biology, advanced diagnostic technology, microbiology, and diagnostic cytology are some of the main subjects taught by this program. Overall the career in this course is really rewarding and the whole picture will be cleared in front of you by having a look at the salaries offered in this course.
About the Course: MLS 
Being a healthcare professional Medical Laboratory Sciences (MLS) is concerned with the diagnosis of diseases through the use of Hematological, Immunological, Microscopical, and Bacteriological techniques. The course has a duration of 3 years. Aspirants will study various diseases and diagnoses with the help of the Medical Lab Sciences. Technical training programs with advanced research knowledge, laboratory experiments, practical knowledge in hospitals, etc are some of the facilities that students of Medical Lab Sciences are provided. Over the last decade, Medical Laboratory Science has been advancing rapidly.
Eligibility Criteria of B.Sc. Medical Laboratory Science
The following eligibility criteria must be met by the MLS Students who wish to pursue a Bachelor of Science degree.
For 3-Year Degree – At least 50% marks (45% marks in case of candidate belonging to Reserved Category) in aggregate is required in 10+2 with Physics & Chemistry as compulsory subjects and either Mathematics or Biology from recognized Board / University / Council or 10+2 with the vocational course in Medical Laboratory Science / Medical Laboratory Technology by the candidate. 
For a 3-year degree (Lateral Entry) – Candidates scoring at least 50% marks (45% marks in case of candidate belonging to Reserved Category) in aggregate in Diploma in Medical Laboratory Technology or Medical Laboratory Sciences or Pharmacy from a recognized Punjab State Board of Technical Education & Industrial Training, Chandigarh, or such examination from any other equivalent/recognized State Board of Technical Education. 
Subjects covered in B. Sc. Medical Laboratory Science
When you earn your B.Sc. MLS degree these are some of the main topics or concepts that you will learn.
 Human Anatomy
 Human Physiology
 Biochemistry
 Health Education & Health Communication
 Bio-Medical Waste Management
 Pathology
 Clinical Haematology
 Microbiology
 Immunology & Serology
 Histopathology & Histotechniques
 Immunohematology & Blood Banking
 Clinical Endocrinology &Toxicology
 Clinical Enzymology & Automation
 Advanced Diagnostic Techniques
 Parasitology & Virology
 Diagnostic Molecular Biology
 Diagnostic Cytology
 Lab Management & Medical Ethics
Career Options in MLS In India
There are many career options you can choose from after completing the MLS Course in India. Here is the list of the career options available for you after pursuing this course:
Pathology Technician
 MRI technicians
 Optical Laboratory Technician
 X-ray Technicians
 Dental Machine Technician
 Radiology Technician
 Laboratory Technician
 Laboratory Manager
 Medical Officer
 Research Associate
 Medical Record Technician
 Resident Medical Officer
 Laboratory Testing Manager
MLS Salary In India 
The scope of any course is judged by the career options or jobs available after completing the particular course and most importantly is the salary that matters. MLS course also offers a decent salary in India. Candidates having less than 3 years of experience to 20 years ranges from ₹ 2.5 Lakh to ₹ 11.4 Lakh In India. Also if we talk about the Average Annual Salary offered to individuals stands at 3.6 lakhs. The salaries vary depending on many parameters such as organization, sector, experience, gender, etc.
Conclusion 
Hence this was all about the MLS Salary in India. The course is really rewarding and there are many career options you can go for. Also from 2016-2026, it is expected that employment in the field of a medical laboratory will increase by 13%. There has been an increase in demand for the diagnosis of medical conditions through procedures because of the increase in population.
Most Searched Keywords