MSc Botany colleges in J&k –MSc in Botany stands for Master of Science in Botany with Honours or Specialization. The study of the plant's species is one of the most popular branches of the Science stream. Botany is a branch of biology that investigates the structure, embryology, evolution, categorization, behavior, and distribution of living and extinct plants species. The same program is also offered in J&K by several colleges and universities. A list of the best MSc Botany colleges in J&K is provided below.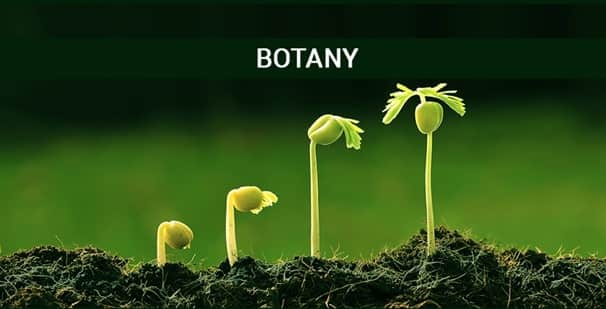 The full-time MSC Botany program takes two years to complete, whereas part-time or distance learning programs take three to four years to complete. Because it is a postgraduate degree, the MSc in Botany has a much broader, more detailed, and particular scope. MSc Botany students can tailor their core and elective courses to their career goals and areas of interest.
MSc in Botany Eligibility Criteria:
The following are the requirements for enrolling in an MSc in Botany program:
Candidates must hold a bachelor's degree in Botany or related topics from a recognized university.
Applicants for the MSc in Botany program should have a minimum GPA of 50%.
Students in their last year of BSc are also able to apply for the MSc in Botany program if they submit the appropriate documentation on time.
Top list of MSc Botany colleges in J&k:
In Jammu and Kashmir, there are various Botany colleges, but choosing the finest is one of the most challenging difficulties that each candidate must face. Don't worry, we're here for a reason. To assist you in selecting the finest institution in Jammu and Kashmir and to reduce your search time, we have compiled a list of the top MSC Botany programs in J&K.
Dolphin (PG) College of science and agriculture:
Dolphin College is also one of the best MSc Botany colleges in J&k. Since 2006 their college is sponsored by the Yuva Education Society- New Delhi. The college is an independent, coeducational, renowned university that provides an opportunity to the student community to create a name as Life Sciences under the energetic direction of VINOD MITTAL. The college provides students with ample opportunity to pursue a successful career in biological sciences or agriculture. In addition, the institution has played a significant role in altering and globalizing its characters. The college also offers 12 Post Graduate and Undergraduate and New Courses 2019-20 in the subject of Life Sciences and Agriculture Sciences. Additionally, the college provides students with the best infrastructure and educational atmosphere.
University of Jammu:
Following the bifurcation of the erstwhile University of Jammu and Kashmir, the University of Jammu was established in 1969 under the Kashmir and Jammu Universities Act 1969, which was recognized as an 'A+' Grade University by the National Assessment & Accreditation Council of India. Providing cutting-edge facilities and possibilities for academic advancement and current research, notably in applied science and technology. The Department assists the students with this project by organizing several collection expeditions both within and outside of Jammu and Kashmir. Field books must be compiled by students and submitted at the time of the practical examination.
Central University of Kashmir:
Prof. Abdul Wahid Qureshi, a famous academician and former Vice-Chancellor of the University of Kashmir, was appointed and joined as the First Vice-Chancellor of the Central University of Kashmir (previously known as the Central University of Jammu and Kashmir) in March 2009. Faculty recruitment and student admission would be done on an all-India basis, following the Central Government's reservation policy. The University will hold a national-level entrance examination for admission in some locations across the country. The University will have the following fundamental elements, all of which have been designed following international standards.
Government Degree College Pulwama:
Government Degree College Pulwama is one of the state's largest colleges. This college is a co-educational institution with about 5000 students enrolled, with 45 percent of them being female. Their teaching faculty is dedicated to academic quality and innovative teaching and is highly qualified, experienced, and dedicated. Furthermore, their professors instill moral principles in their students to help them grow into good and responsible citizens. Due to the establishment of science streams in nearby colleges, colleges continued to see an increase in admissions in the Botany topic of science stream, with 900 students enrolled in core and skill improvement courses in the department in 2021.
Conclusion:
As a result, these are the best MSC Botany colleges in J&K. These colleges also offer outstanding career and educational options. As a result, begin a high-level career in Botany today by applying for admissions.
Frequently Asked Questions
What is M.Sc Botany?
Also Known as Plant Biology, MSc Botany teaches a student every aspect of plant physiology, their origin and their impact on the environment and covers topics like physiology, plant kingdom, Taxonomy, microbiology, genetics and ecology.
What is the scope in Botany?
Nursery Farms, Lecturer at a College or University, Environmental Consultancies, Pharmaceutical Company and Medical Content Writing are some of the fields you can work in.
For M.Sc Botany, which subject is best to choose?
If animal life interest you more, then you should go for B.Sc Zoology and plants interests you more, then go for B.Sc Botany.
Most Searched Keywords