Top BCA Colleges in India – Confused regarding which college to pursue your BCA from? Find here a list of the Top BCA Colleges in India below! Bachelor's in Computer Application is a three-year undergraduate degree course. This educational course is specifically designed for individuals who wish to master the computer languages. It is a great choice for a student who aims to excel in the Information Technology world. Pursuing this course, one gets the right path to success in the field of computer applications. However, completing your degree from a reputed educational institute is really important. Thus, we'll tell you about the Best Colleges for BCA in India.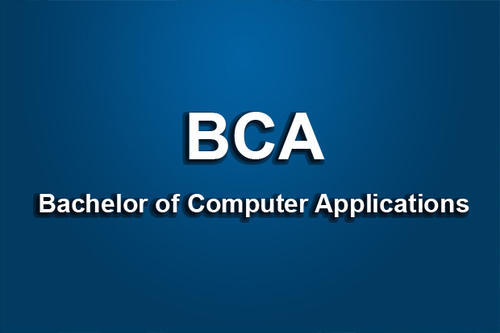 The IT sector is the one that offers a diverse range of job opportunities in today's world. Moreover, you can get the opportunity to serve in a reputed national/multinational company if you've pursued your education from a reputed institution. Plus, BCA is one of the top educational courses that offer high ROI placements. Having completed your BCA degree from a well-known college/university can bag you a salary package equivalent to one having B.Tech/B.E degree in CS or IT. Nevertheless, both your knowledge and your college play a crucial role in helping you achieve your goals.
List of the Top BCA Colleges in India 2020
Bachelor in Computer Applications is a three year (6 semesters) course. To apply for the BCA course in any reputed college, you must meet some eligibility criteria. Thus, to be eligible for the same, you must have completed your 10+2 from recognized education board. The course provides you several career opportunities in the field of Information Technology. Nevertheless, your college plays an important role in helping you get the right placements.
It's really wise to look for a college having the best teaching staff and a quality learning environment. Moreover, the infrastructure of your educational college matters a lot. However, to get admitted for the BCA course in an esteemed institution, you may have to appear for an entrance examination. Plus, you may appear for Counselling after qualification of the entrance examination.
So, let's talk about the Best BCA Colleges in India below:
Dolphin (PG) College of Science & Agriculture, Punjab
Started functioning in 2006, Dolphin College of Science & Agriculture is one of the BCA colleges in North India. The college is affiliated to Punjabi University, Patiala, and sponsored by Yuva Education Society – New Delhi. Moreover, the college is an "A" grade accredited by NAAC and has the latest educational resources. Besides having a highly-qualified and skilled teaching faculty, the college has Wi-Fi Campus & Hostels. Being located at a prime location, the college is easy to reach and keeps you connected with all the required facilities. Most importantly, the college has corporate connectivity of 150+ companies and an outstanding placement record.
Christ University, Bangalore
Christ University ranks amongst the leading educational institutions for pursuing your BCA degree. Offering the best placement facilities, the university is known for providing world-class training. Here you get to learn all the basic concepts of computer programming languages. Moreover, you are taught everything you need for a bright future scope.
NIMS University, Jaipur
NIMS University is one of the best private universities to pursue your BCA degree. Recognized by the AICTE, the university provides the best learning environment. Also, you get to learn along with the top-notch educational facilities. Furthermore, there are several factors that make NIMS University like highly functional computer labs, experienced teaching faculty, etc.
Conclusion
Likewise, there are several BCA Colleges in India. However, it's you who has to choose the best as it will have a direct impact on your career. Always ensure that you receive your education from a leading educational institute so that you can learn from the best to become the best. So, you should go to a BCA college that not only provides the best education but is also known for its placement. Thus, you can select amongst any of the Top 3 BCA Colleges in India listed above!
Most searched keywords