5 Reasons Why Paramedical Courses Are a Great Career Choice – If you've always wanted to work in the medical field, care for the sick and injured, and earn a steady income, a job as a paramedic may be ideal for you. Who knows what your future may hold? With this in mind, we are sure you will see why it is worth considering taking paramedical training. In this article, we will discuss 5 Reasons Why Paramedical Courses Are a Great Career Choice. These include the benefits that you will experience personally and professionally.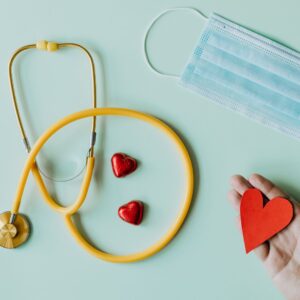 The courses in Paramedical are career oriented and there are many job options. These training-specific courses prepare students for real medical emergencies. The growing demand for qualified paramedics in the medical field has driven home the importance of paramedical education; Without paramedics, the medical industry is destitute. There are duration options ranging from 3 years to 6 months for postgraduate, undergraduate, diploma, and certificate courses, which is another advantage of paramedical education.
Top 5 Reasons Why Paramedical Courses Are a Great Career Choice
The world is grappling with an incurable health problem as well as a shortage of skilled paramedical professionals who can be of great help and make a difference in the lives of millions. Here are Top 5 Reasons Why Paramedical Courses Are a Great Career Choice in India –
High Demand
The healthcare system in India is extremely weak as there are not enough qualified paramedics and other allied health workers. As a result, many patients do not receive the necessary medical attention. Dolphin [PG] College of Science Agriculture is working to bridge the gap among such allied health professionals by training a qualified workforce.
Fast Training and Fast Job
If you don't want to wait a long time to enter the healthcare industry and at the same time want to make a difference in society, then perhaps there is no better career for you than a paramedic. You may be employable after completing a basic one-year paramedical school. Many paramedical courses do not require prior knowledge of biology.
Earn Good Money
One of the biggest advantages of being a paramedic is that you will have a good, steady income. Even if you don't want to become a paramedic, you may be able to get into the profession by enrolling in a course. After completing the paramedical course, the typical salary for a fresher ranges from INR 10,000 to INR 20,000. Because of the COVID-19 pandemic, paramedics are in high demand both domestically and abroad, resulting in a significant increase in their salaries.
Many career options
After completing this course, you will have a wide range of professional options available to you. They consist of:
Emergency medical technicians

Dialysis technicians

Hospital administration healthcare professionals

X-ray technicians

Medical lab technicians

Operation Theatre Technicians
You can choose any of these career options, get certified, get the necessary technical and soft skills training, and then start working as a healthcare professional.
Job Security
Although technology is a great help to the healthcare sector, paramedics will always be a necessary part of any country's healthcare system. Demand, wages, and job growth prospects for paramedics are not likely to be affected by the business cycle, recession, or other variables affecting the labor market. It is safe to say that the healthcare sector is immune to economic downturns. A paramedic career is the best option for anyone searching for a stable and growing career.
Benefits of choosing us for the Paramedical course
In conclusion, Paramedic is one of the biggest career options for kids after class 12th. It is a highly enriching and satisfying career that not only provides job security and advancement. Given the dearth of skilled paramedics in the country, Dolphin [PG] College of Science Agriculture aims to bridge the skill gap by educating the upcoming paramedical staff. We are dedicated to helping all aspiring paramedics succeed, develop careers and make a difference in people's lives.
Frequently Asked Questions
Q – Which is the top college for Paramedical Courses in India?
A – Dolphin [PG] College of Science Agriculture is one of the best paramedical colleges in Pan India, offering multiple certificates, diplomas, and degree courses.
Q – Which are the high-salary paramedical courses in India?
A – There is a lot of potential for pay growth in paramedical fields like nursing, radiology, medical laboratory technology, physiotherapy, and occupational therapy.
Q – Why choose Paramedic as a career scope in India? 
A – Qualified paramedics are in high demand in India and other countries, and the COVID-19 pandemic has made it a more sought-after profession. There has been a significant increase in the earnings of paramedical professionals in the last two years.
Most Searched Keywords