BSc Anesthesia Technology Colleges in India – There're plentiful anesthesia technology colleges in India that wishful candidates can consider. Joining a reputed institute for the BSc anesthesia technology course is the first move towards the ultimate objective. This guide solely intends to help students find the top selection as it is a matter of career.
Anesthesia is the practice of making a patient unconscious for a temporary period of time. It can be done either by injection or inhalation.
A specific drug, known as an anesthetic, is used to curb the sensation of the patient to help doctors/surgeons perform the operation procedures without causing any pain to the patient under treatment.
The professional who executes anesthesia technologies is called an anesthetist (in the United Kingdom) and an anesthesiologist (in the USA).
Check out B.Sc Anesthesia scope in India
BSc Anesthesia Technology Course: A Cursory Look
Bachelor in Anesthesia Technology (BSc Anesthesia Technology) is a full-time (3-year) undergraduate & professional course. Aspiring candidates can step into the program after finishing their 12th in the science stream. They must obtain a minimum of 45% marks in compulsory subjects such as Physics, Biology, and Chemistry.
Furthermore, the undergraduate course in anesthesia technology is designed to carve the skills of students in the area of anesthesia equipment, agents, and technologies. It prioritizes to stud aspiring candidates with all the relevant technologies and knowledge for better monitoring of patients.
Students learn training protocols in different types of equipment and other anesthesia agents and techniques. They come to know the allowable dosage as per the patients' conditions.
Some of the major subjects included in the course are Anesthesia Technology, Fundamentals of Operation Theatre, Medical Technology, and Anesthesia and Operation Theatre Techniques.
Also, check BSc Anesthesia salary in India
Career & Job Prospects
Candidates having a professional degree in Anesthesia Technology are eligible for various job opportunities in the sector. Anesthesiologists are in great demand across medical universities/schools, patient care centres, specialty hospitals and other clinics.
Here're some of the key job profiles for enthusiasts:
Anesthesiologist Assistant
Associate Consultant
Anesthesia Technician
Surgeon
Anesthetist
Certified Registered Nurse Anesthetists
Medical Consultant
Clinical Associate
Best BSc Anesthesia Technology Colleges in India 2021
Selecting a certified and reliable college for this course is a thoughtful process. One needs to be attentive while finalizing the choice as it reflects your career overwhelmingly.
This chapter is to help candidates at this crucial phase by illustrating the top-ranked institutions for the BSc anesthesia technology course. Let's have a peek.
Dolphin PG College of Science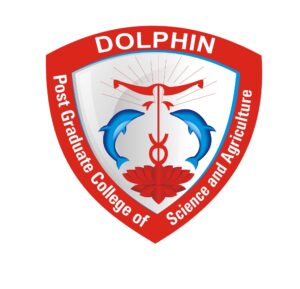 Dolphin PG College of Science is a true companion for students who look forward to cultivating advanced skills in the anesthesia field. Commenced back in 2006, the college has gained a prestigious reputation in the medical education wing.
The institute is affiliated with the Punjabi University, Patiala stepping forward for the excellence of communities. Under the course umbrella, it states a range of UG and PG courses to impart a vast variety to students. Candidates will get a hygienic atmosphere for their BSc anesthesia technology course.
OM Sterling Global University
Established in 2008 and based in Hisar, OSGU is advocated by AICTE. The principal motive of the institute is to develop industry leaders and world-class scholars in the field of healthcare.
Further, OM Sterling Global University bestows students with strong moral values to make them capable of facing life challenges. In addition to offering UG and PG medical programs, the institute provides a range of courses in the business management area.
Aligarh Muslim University
AMU has a renowned identity in the education circuit and comes amongst the top-ranked universities based in India. Established in 1920, the university delivers quality education to students from across the nation.
Interested candidates can join the university to move along with the course. They will get a fully-personalized course structure, project-based learning and various other amenities.
Jaipur National University
Jaipur National University came into existence in 2007 after the Rajasthan government passed the ordinance. Students will have a wide spectrum of undergraduate and postgraduate courses across multiple disciplines.
They can opt for Medical, Paramedical, Nursing, Business Management, Social Law, Hotel Management, English Language and many more. JNU offers quality and career-oriented education with an affordable fee structure.
Punjab Institute of Medical Sciences
PIMS is situated in Jalandhar and is affiliated with Baba Farid University of Health Sciences. It is also amongst the famous brands that deliver integrated UG and PG programs across Medical and Paramedical streams. Candidates will entertain a superb learning environment, high-tech classes, professional guidance and much more.
Conclusion
A career as an anesthesiologist brings stunning growth and success. Wishful people will have the chance to serve humanity and earning livelihood side-by-side. If you are desirous of having a profession in anesthesia technology, you can join any of the aforementioned colleges in India. All these institutes encompass fully-fledged facilities to produce potent professionals for the nation.
Also, check out the following.
Frequently Asked Questions
What is the duration of the Course?
The duration of the course is 3 years.
How to do BSc Anesthesia Technology course?
For taking admission in certain colleges you need to score a good rank in the exams such as NEET, AIIMS, AICET, etc.
Is NEET is necessary to study BSc Anesthesia?
No NEET is not necessary if you want to study either B.Sc Anesthesia Technician or Diploma course in Anesthesia Technician.
Most Searched Keywords